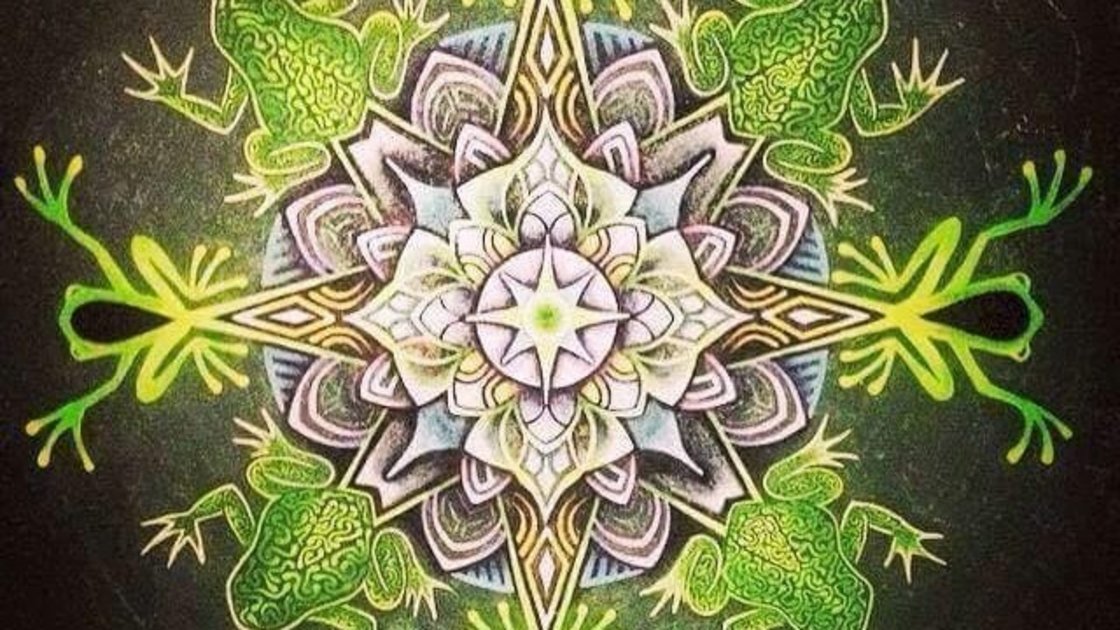 Schedule
Tuesdays, Wednesdays, and Thursdays
Description
Kambo is a traditional healing ritual that calls on the medicine of a tree frog to bring about a deep physical, emotional, energetic, and spiritual cleansing process. Kambo multi-level purification process returns you to a balanced, natural equilibrium by detoxifying and rebooting the immune system, releasing stagnant emotions, and eradicating negative energy held within your body. Kambó stimulates the sympathetic and parasympathetic nervous system. Research has revealed that this frog secretion contains a number of highly effective substances, the main ones being dermorphine and deltorphin, belonging to the peptide group. These two peptides were unknown before the research with Phyllomedusa bicolor. Dermorphine is a potent analgesic and deltorphin can be applied in the treatment of Ischemia. (A type of lack of blood circulation and lack of oxygen, which can cause strokes).

The frog's secretion is found to be a:
-Natural Antibiotic and Immune-Boosting substance
-Anti-Inflammatory
-Anti-Viral
-Anti-fungal
-Anti-bacterial
-Anti-parasitic

It's properties can have great power in the treatment of:

-Parkinson's disease
-AIDS
-Cancer
-Depression
-Pain and inflammation
-Sciatica
-Arthritis
-Rheumatism
-Tendinitis
-Migraines
-Asthma
-Bronchitis
-Rhinitis
-Sinusitis
-Acne
-Allergies
-Gastritis
-Ulcers
-Diabetes
-Blood pressure
-Obesity
-Circulatory problems
-Fluid retention
-High cholesterol
-Hepatitis
-Cirrhosis
-Menstrual irregularities
-Infertility
-Impotence
-Reduction of libido
-Anxiety
-Insomnia
-Insecurity, nervousness, fear, stress, fatigue, physical & mental exhaustion, chemical dependence, and smoking, among other diseases and dependencies.


Kambo has the ability unlike many other natural and pharmaceutical substance to cross the blood-brain barrier and produce its effects at the level of the brain. Human cells open themselves to the beneficial properties of Kambo unlike many substances that are filtered and eliminated by the body's highly intelligent defence system. This deep cleanse brings the possibility to create long-lasting sustainable changes in our life.

Kambó is not recommended for those with:
• Severe and unstable cardiovascular conditions
• Hypotensive syndromes such as Shy-Drager
• Psychosis, bipolar disorders and severe unstable anxiety disorders
• Pregnancy and breastfeeding (1st year)


Our Kambó is sourced from a well-known practitioner who has a Kambo preserve in Peru's Amazon which assures proper preservation, conservation, protection, breeding habitat, humane harvesting of the Kambó and, quality medicine for us to share.

Maya is a trained Music Therapist, professional Kambo practitioner, and a soldier with military training, She uses her eclectic background to enhance this beautiful experience and help participants feel safe and supported during and after the Ceremony. She has has been an apprentice of Kambó and other natural medicines for over 6 years, is trained by the UKA (Universal Kambo Alliance), and facilitates safety precautions and first aid Kambo trainings.

Energy exchange: $154
*All sessions and ceremonies are held in Brooklyn, Manhattan & Queens at your residence and depending on location.
Schedule
Tuesdays, Wednesdays, and Thursdays