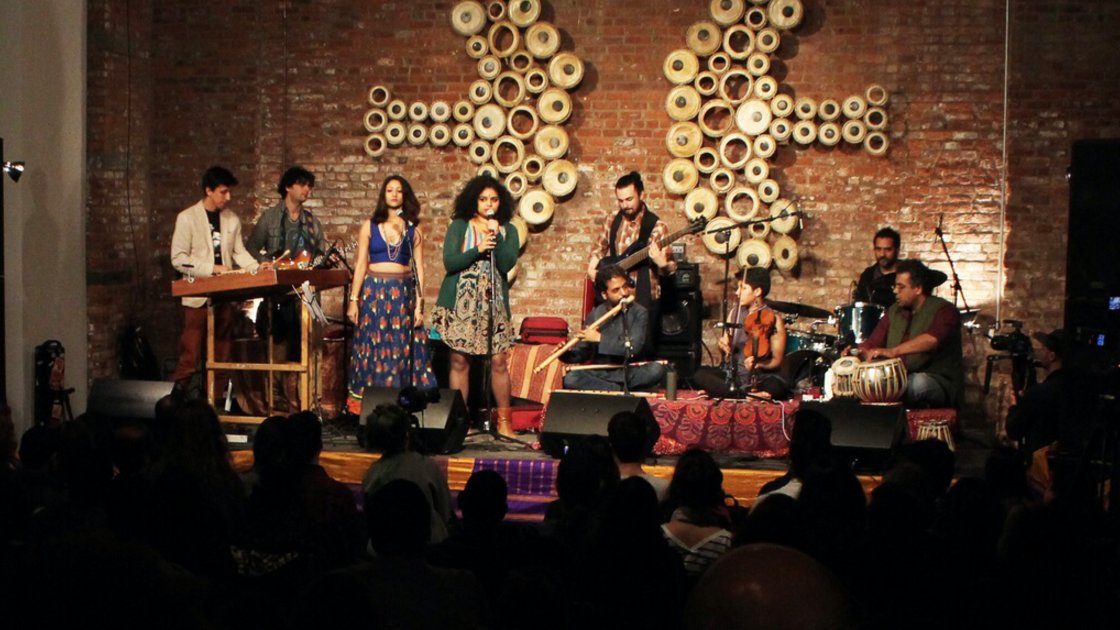 Day and Time
Sat, 02 June 2018
08:00PM - 11:55PM (EDT)
Description
The Brooklyn Raga Massive (BRM) 6th Anniversary Party is a celebration of Creativity, Tradition, and Community. A grand event in one Brooklyn's iconic venues, Pioneer Works, BRM will present 3 world class acts and over a dozen artists.
$25 Early Bird - to May 22th
$30 General Admission
1. House of Waters
House of Waters is a sonic force combining edge virtuosity with a carefully orchestrated global sound. Their performance is soul moving musical journey sure to leave you speechless.
Max ZT - Hammered Dulcimer
Moto Fukushima - Bass
Ignacio Rivas Bixio - Percussion
2. Samarth Nagarkar
Samarth Nagarkar is one of the leading vocalist of his generation. His virtuosity, tone, and extensive knowledge of the tradition give his performance commanding appeal, propelling him to stages and festivals around the globe. A heart felt exposé of the delicate power of Hindustani vocal music, his performance will transport you.
Samarth Nagarkar - Vocals
Rohan Prabhudesai - Harmonium
Amod Dandawate - Tabla
3. Women's Raga Massive (WRM)
A community project, WRM is an exploration of creative work by female-identified artists in a genre where their voices are a minority. Critically acclaimed and a force in the NY scene, WRM is a musical odyssey spanning styles and the ages.
Camila Celin - Guitar and Sarod
Trina Basu - Violin
Roshni Samlal - Tabla
Priya Darshini - Vocals
Amali Premawardhana - Cello
Lauren Crump - Percussion
Day and Time
Sat, 02 June 2018
08:00PM - 11:55PM (EDT)