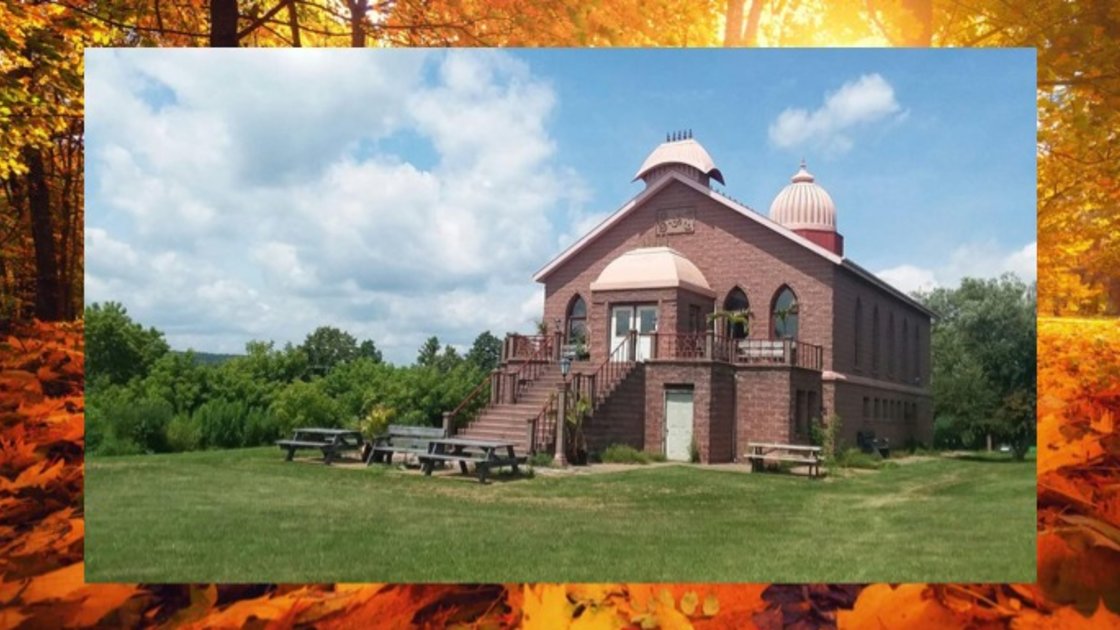 Day and Time
Sat, 16 November 2019 - Sun, 17 November 2019
12:00PM - 01:00PM (EST)
Description
We'll gather on a beautiful stretch of land in upstate NY, in a gorgeous pine wood temple for an all-night musical journey, featuring Indian classical rags, world percussion, South American medicine songs, Persian mystical poetry, electronic music, and more from a team that has dedicated decades to exploring and sharing these beautiful musical traditions and genres.
We have has been hosting these events at this beautiful space on and off for about 7 years for an intimate crowd of about 60 people. The events always sell out so if you are interested in making it, sign up as soon as possible to secure your ticket.
Guests are invited to stay on the grounds in the house or in the temple. 24 beds are available and they are given out on a first come first serve basis. If you do not get a bed, worry not as the temple is an extremely cozy and lovely place to drift off to sleep in the wee hours. Some prefer it to the house. :)
We have purposefully kept the price on these events affordable. The majority of the ticket price goes to the house and temple, the rest goes to pay for transport and minor production costs. The team of around 8-10 musicians do this out of joy, not for profit, gathering with you to relish in the journey and the offerings.
On that note, the production and food are all handled collaboratively. We will do a potluck dinner before the concert and ask each person to bring something to share for the feast. A spreadsheet will be sent once you buy your ticket. We also have an array of production tasks that need to be handled. We offer a discount to those who sign up on a team to fulfill one of the jobs. See more info below.
____________________________________
Join us as a co-creative contributor:
This event is limited to 58 people. We ask 36 people to sign up on a team to help with a job. Anyone who signs up for the job will receive a discount:
- 36 tickets for collaborators at $85,
- 28 tickets for everyone else $115.
There will be a team on each job and with everyone working together, it's a quick and enjoyable experience. Jobs include potluck set up, fire set up, temple breakdown, etc. There are only a certain amount of slots for each job, so the sooner you join, the more choices
______________________________
Sleeping arrangements:
There are only about 24 beds. These will be available to the musicians and the first 15 ticket buyers.
For the rest of you, the temple is available with comfortable mats to sleep on. It is a very nice, cozy atmosphere and many prefer it to the beds anyway!
We recommend bringing pillows, sheets, and, blankets, ear plugs (snoring is real), and anything else you need to be comfortable. We'll let you know if you got a bed or not so you can plan accordingly.
______________________________
Transportation:
We'll be sending a car pool doc with your confirmation email. Please fill it out early to make sure that you get a ride or help others get a ride.
If you have any questions feel free to ask. The discussion board is a great place to do that.
There is also a train to Hudson and a cheaper bus that's closer to Cairo called Trailways. You'll need to then take a taxi from either place.
Have questions? Contact us:
camilacelin1@gmail.com, ehrenhanson@gmail.com , haleh.liza@gmail.com
Day and Time
Sat, 16 November 2019 - Sun, 17 November 2019
12:00PM - 01:00PM (EST)