A morning Tribute to Ravi Shankar
by
Chhandayan Programming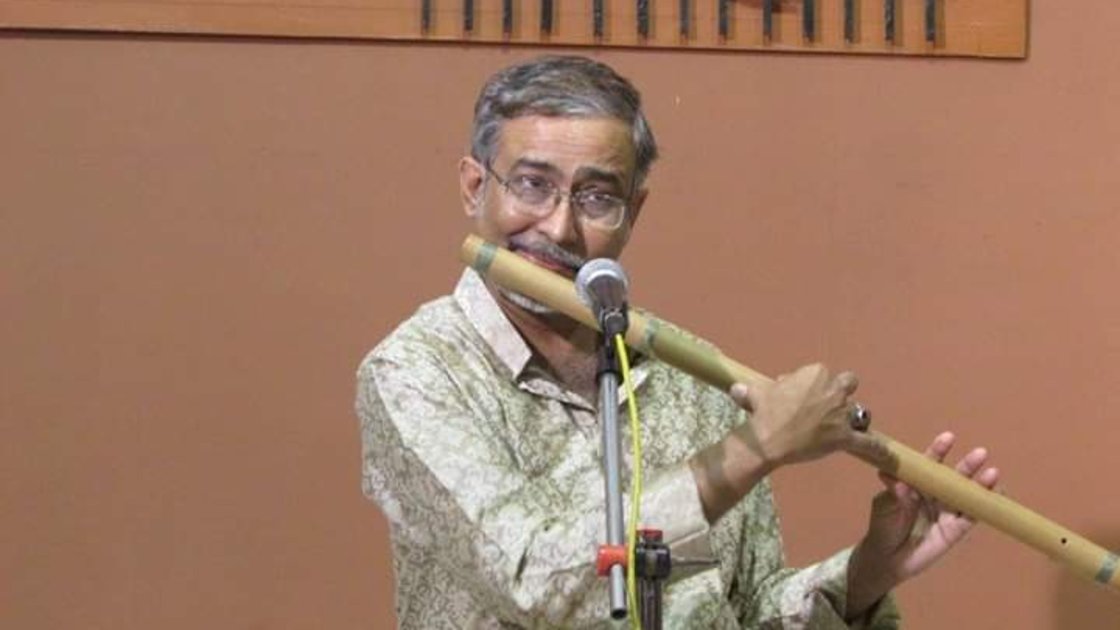 This is an in-person event
Sat, 12 December 2020
11:00AM - 12:30PM (EST)
Event past
Organizer
Chhandayan Programming
This Chhandayan Baithak Concert is dedicated to Ravi Shankar, who passed away on December 11th, 2012 in California. Out of his eternal legacy, we are gifted with some new ragas from his creation. These ragas have been picked up by several contemporary performers, mostly thinking of them as ancient, traditional ragas. Such misconception testifies for the validity in the creations.

Bansuri (bamboo flute) player Sudip Chattopadhyay was fortunate to be exposed to some of those Ravi Shankar ragas through his uncle Shyamadas Chakraborty, who was one of Ravi Shankar's early students. In this concert Sudip will perform two morning ragas created by Ravi Shankar - Ahir Lalit and Parameshwari.

Sudip will first make a full presentation of Raga Ahir Lalit in Vilambit Ektaal (slow Ektaal of 12 x 4 beats) and Madhyalaya Tintaal (medium tempo cycle of 16 beats). This will be followed by a brief alap and two compositions in Roopak (7 beat-cycle) and Ektaal (12 beat-cycle) based on Raga Parameshwari The final piece of this concert will be a Kirtan, a favorite of Ravi Shankar, Sudip Chattopadhyay will be accompanied by Indranil Mallick on the tabla and Mekhola Roy on the tanpura.