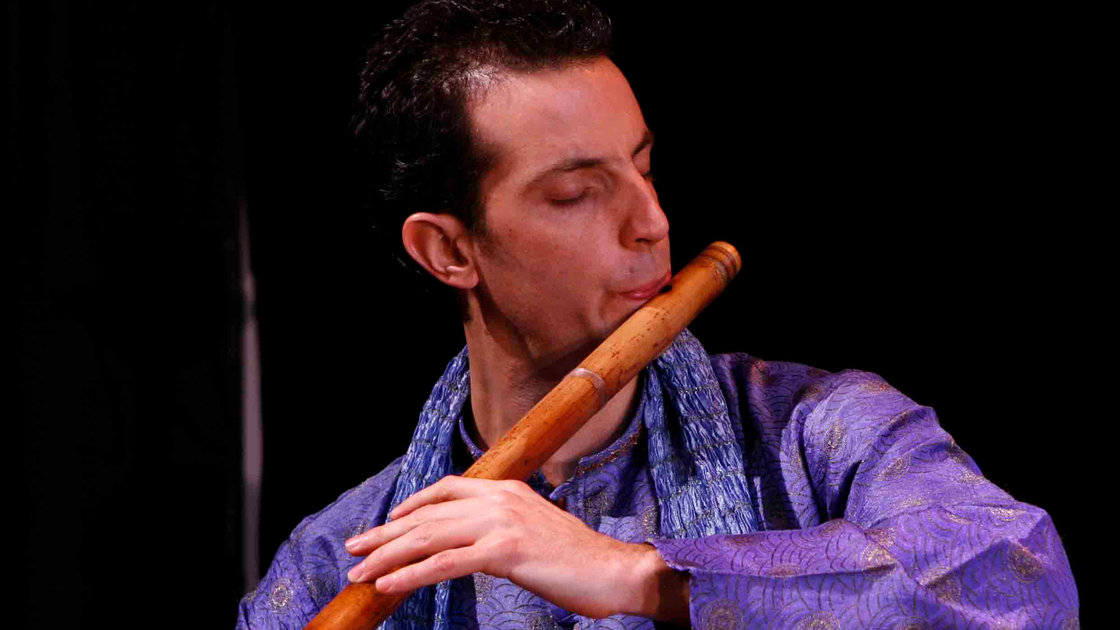 Day and Time
Sat, 09 November 2019
07:00PM - 09:30PM (EST)
Description
In this concert the experienced Bansuri flute player Eric Fraser will feature in one half and the young sitar player Snehesh Nag will feature in the other half. Both of them will be accompapnied by veteran Narendra Budhakar on the tabla.
This concert is dedicated to the fond memories of Mr. Chandrakant Rao.
Chhandayan Center for Indian Music is an ideal setting to immerse into the subtitles of such programs.
Day and Time
Sat, 09 November 2019
07:00PM - 09:30PM (EST)
Artist

Eric Fraser
Organizer

Samir Chatterjee