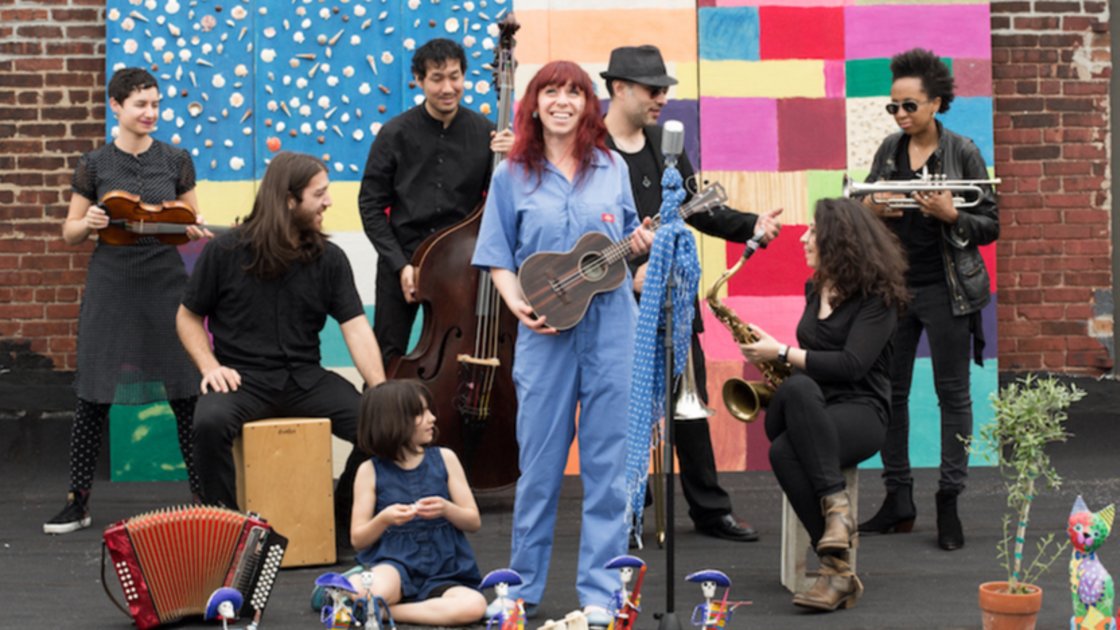 Day and Time
Fri, 16 July 2021
08:00PM - 09:30PM (EDT)
Description
This event is LIVE at Barbes, and Streaming online. Click "Get Tickets" for all options.
The Blue Dahlia
- waltz and chanson française meets reggae, soul, Americana, dancehall, punk-klezmer and tango-ska, for a high-energy, international musical joyride. Brooklyn-born singer-songwriter and ukulele-ist Dahlia Dumont, currently living in Paris, France, returns home to kick-off her summer USA tour with her original NYC band - Texas accordionist and trombonist George Saenz, Venezuelan drummer Joshua Castillo, and Japanese bassist Yoshiki Yamada, plus special guests from The Blue Dahlia family!

$20 suggested, collected during the show.
Day and Time
Fri, 16 July 2021
08:00PM - 09:30PM (EDT)