BRM Weekly: Jake Charkey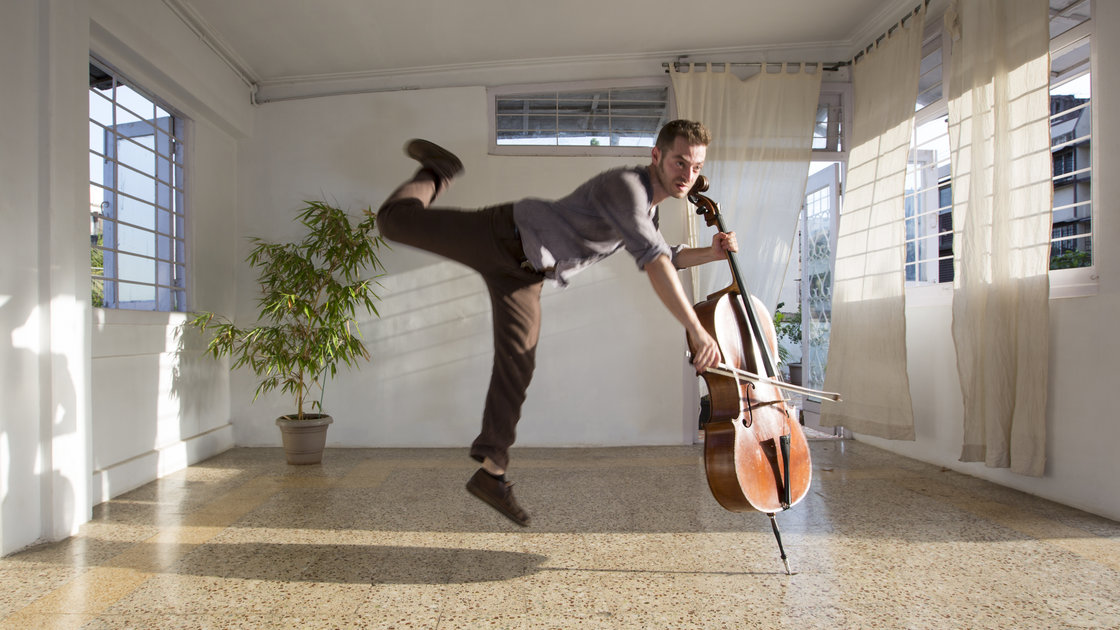 This is an in-person event

Thu, 30 August 2018

08:00PM - 11:55PM (EDT)

Event past $10 | 8pm | BRM Weekly Raga Jam- 10pm An evening of vocal style Hindustani music performed on cello in the rare Gayaki Ang style of violin playing. Jake Charkey- cello Naren Budhakar- tabla Jake Charkey started playing the violin at the age of 6. After a year of suffering the scratchy cacophony of beginning violin, his father mercifully gave him a cello to try, and he took it up like an old friend. Jake completed his conservatory training at the Shepherd School of Music in Houston, TX. Seeking to broaden his musical skills and vocabulary, he began to take an interest in Hindustani music. His studies began in Toronto with the sarangi player, Aruna Narayan, who urged him to adapt the music to cello rather than learn an Indian instrument. He continued in Los Angeles where he took up intensive training with Jagan Ramamoorthy, a senior disciple of the violin virtuoso Padmabushan Dr. N. Rajam. In L.A. he completed his M.F.A. at CalArts in Hindustani music under the guidance of Aashish Khan and Swapan Chaudury. During his time at school, he stretched himself musically, learning from avante-garde jazz innovators like Vinny Golia, Adam Rudolf, and Wadada Leo Smith as well as playing bass and cello with L.A. reggae and hip-hop bands. Jake Charkey is an acclaimed cellist with a strong background in both Western classical music and Hindustani music. An eclectic improviser, Jake draws from his extensive training in both Eastern and Western musical traditions. He is a sought-after studio recording artist in the film, television and music industry in both India and the USA. Jake Charkey is a disciple of the renowned violinist Padmabhushan Dr. N. Rajam in the rare Gayaki Ang style and is one of the few cellists in the world performing Indian music on the cello. Born into the music tradition of India, Naren Budhakar began performing at a young age. A disciple of Tabla Maestro Ustad Shabbir Nisar, Naren has played with prominent instrumentalists, vocalists and dancers including Pandit Birju Maharaj, Ustad Amjad Ali Khan, Pandit Jasraj and Shaed Parvez and has performed at prestigious venues in the U.S. and Europe. He has provided Tabla accompaniment for various musical genres and has played with La Monte Young and Bobby Mc Ferrin and recorded with Alicia Keys. Naren is co-director of the East-West School of Music and as a faculty member teaches and performs regularly. **Special announcement for Musicians!** BRM cordially invites you to join us in the ongoing effort to cultivate a home for intercultural musical dialogue. We are happy to offer FREE ENTRY TO MUSICIANS AFTER 10 PM WHO COME WITH THEIR INSTRUMENTS AND ARE READY TO PLAY! Please come out and engage with one of NYC's most vibrant and diverse communities of improvising musicians hailing from all over the music world!