BRM Weekly: Unstruck Sound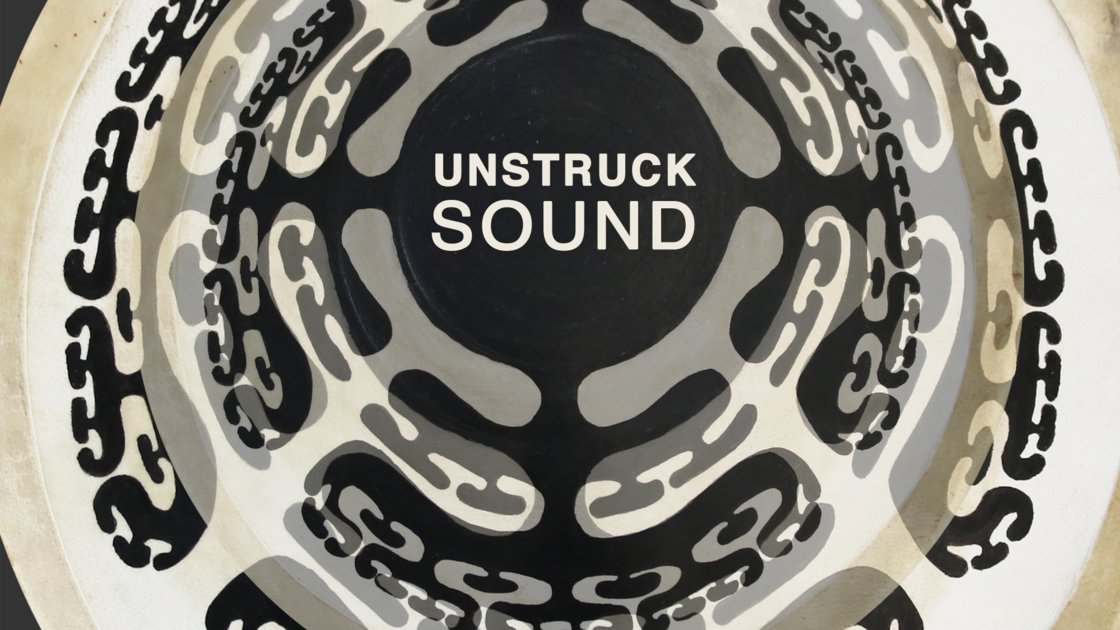 This is an in-person event

Thu, 15 August 2019

08:00PM - 11:55PM (EDT)

Event past Organizer Neel Murgai Artist David Ellenbogen $10 Advance | $15 Door | 8pm Doors Open | 8:30pm Music | 10pm BRM Weekly Raga Jam The Unstruck Sound is inspired by the Vedic concept of Anahata Nada, the primordial sound that emanates from the universe. The group explores just intonation drones, overtone singing, and North Indian Raga influences to create new sonic spaces. Expect a slow moving, psychedelic, interstellar journey led by 3 experienced musicians steeped in all things drone, who are also leaders and organizers for Brooklyn Raga Massive. The Unstruck Sound features: Neel Murgai - Overtone Singing, Loops, Daf Aaron Shragge - Trumpet, Shakuhachi, FX, Loops David Ellenbogen - Guitars, Electronics Neel Murgai is a sitarist, daf player, overtone singer, composer and teacher from Brooklyn, NY. He is a co-founder and co-artistic director of Brooklyn Raga Massive. Neel has studied sitar for 24 years, currently with his guru, Pundit Krishna Bhatt. Overtone singing Neel learned from Batuvshin of the Buriyat performance group Uragsha and from Timothy Hill of the Harmonic Choir. He is a graduate of Goddard College's MFA in Interdisciplinary Arts program. Neel has performed around the world with numerous artists from varying disciplines including, Bill T. Jones, Cyndi Lauper, Wyclef Jean, Andre DeShields, Karsh Kale, Vijay Iyer, Daniel Bernard Romain, Dana Leong, Ellen Stewart, Laraaji, Yuerba Buena, Baba Israel, Raz Mesinai, Mission on Mars, Akim Funk Buddha, Loren Conners, Louis Bellogenis and Cosmo Vinyl. He has performed at venues ranging from the Lincoln Center and Kennedy Center to Late Night with David Letterman to jazz clubs such as the Blue Note and at festivals around the U.S. Neel played in the orchestra for Disney's musical theater adaptation of "The Jungle Book" directed by Mary Zimmerman. Neel has composed music for many film, TV, video, theater and dance projects including the features, "The Yes Men Fix the World", which premiered at the 2009 Sundance Film Festival and "A Decent Arrangement" starring Shabana Azmi. Neel was the music director and producer of Brooklyn Raga Massive's recording of the seminal minamalist composition "In C", by Terry Riley on Northern Spy Records as well as the self titled "Neel Murgai Ensemble" on Innova Records. David Ellenbogen has studied and performed music in over a dozen countries including India, Mali, Cuba and Brazil. He has expanded the audience for world music through his radio broadcasts on WKCR, his podcast, NYC Radio Live, and ambitious live productions like the Ragas Live Festival, a 24 hour, 60 musician, experience held at the Rubin Museum of Art and Pioneer Works. David's work as a guitarist and artist director of Brooklyn Raga Massive has led to praise in the New York Times for "Preserving the past while blurring genres in an inventive spirit" and the Wall Street Journal for "Expanding the notion of what raga—the immersive, epic form of Indian music—can mean."Aaron Shragge's music "...delves deeper into that satori place in your brain"- Jazz Times. Aaron Shragge has performed with Daniel Carter, Ben Monder, Dave Douglas, William Parker, Jon Gibson, The Sam Roberts Band, Akim Funk Buddha, and Medeski Martin and Wood's Billy Martin at such venues as Symphony Space, Lincoln Center, Kennedy Center and The Blue Note. Aaron is an active in the NYC improvised/creative music scene serving on the board of Festival of New Trumpet Music NY/Canada. Aaron's unique instrument the Dragon Mouth Trumpet was designed to expand the trumpet's melodic capacity and is the result of over a decade of studying both the Shakuhachi (Japanese, Flute) as well as North Indian Vocals. Aaron Shragge's current projects include a duo with Ben Monder, a Jazz quintet that plays the music of Tom Waits and his continuing solo works for Dragon Mouth Trumpet/Shakuhachi. **Special announcement for Musicians!** BRM cordially invites you to join us in the ongoing effort to cultivate a home for intercultural musical dialogue. We are happy to offer FREE ENTRY TO MUSICIANS AFTER 10 PM WHO COME WITH THEIR INSTRUMENTS AND ARE READY TO PLAY! Please come out and engage with one of NYC's most vibrant and diverse communities of improvising musicians hailing from all over the music world!