"Concepts of South Indian Rhythm" Selva Ganesh & Swaminathan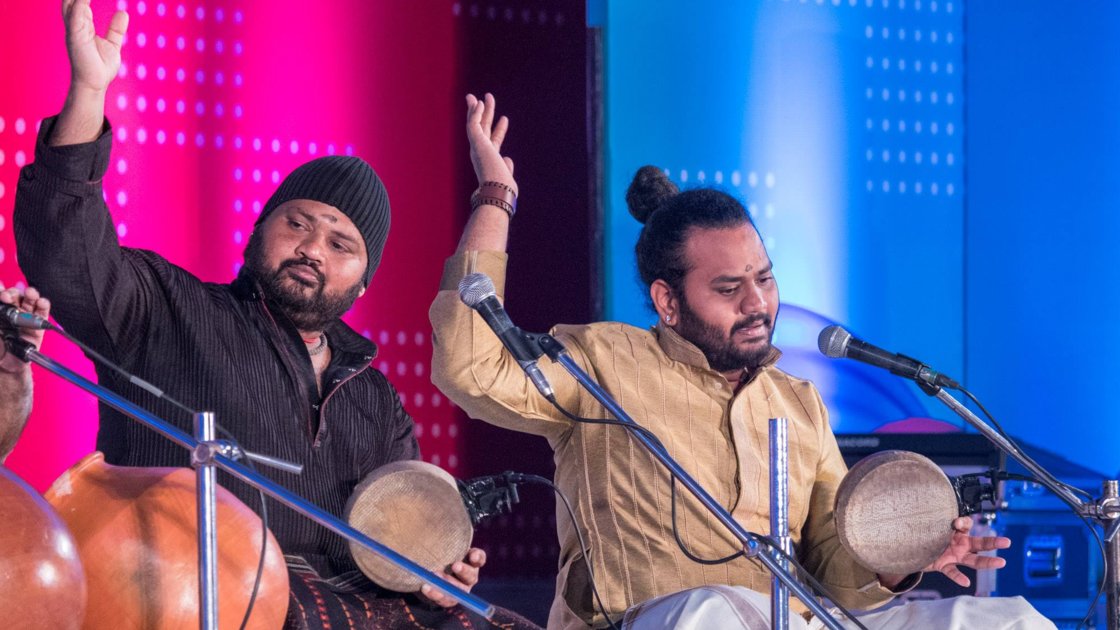 This is an in-person event

Thu, 25 April 2019

07:00PM - 08:00PM (EDT)

Event past Concepts of South Indian Rhythm April 25th, 7pm $10 - door or presale Followed by Arun Ramamurthy Trio @ 8:30pm, Jam Session @10:00pm ($10/presale, $15/door) V. Selvaganesh and his son Swaminathan Selvaganesh present a workshop about the concepts of South Indian rhythm and how it can be applied in different genres of music. The duo is part of Carnatic percussion royalty, the son and grandson of ghatam legend Vikku Vinayakaram, and are groundbreaking percussionists in their own right. They will be explaining the fundamentals, intricacies and nuances of Carnatic rhythm. * This is NOT only for percussionists, any musician can learn the concept of South Indian rhythm and adapt to their instrument or music. Attendees will try composing their own rhythm structures, explore different nadais (subdivisions), and more!