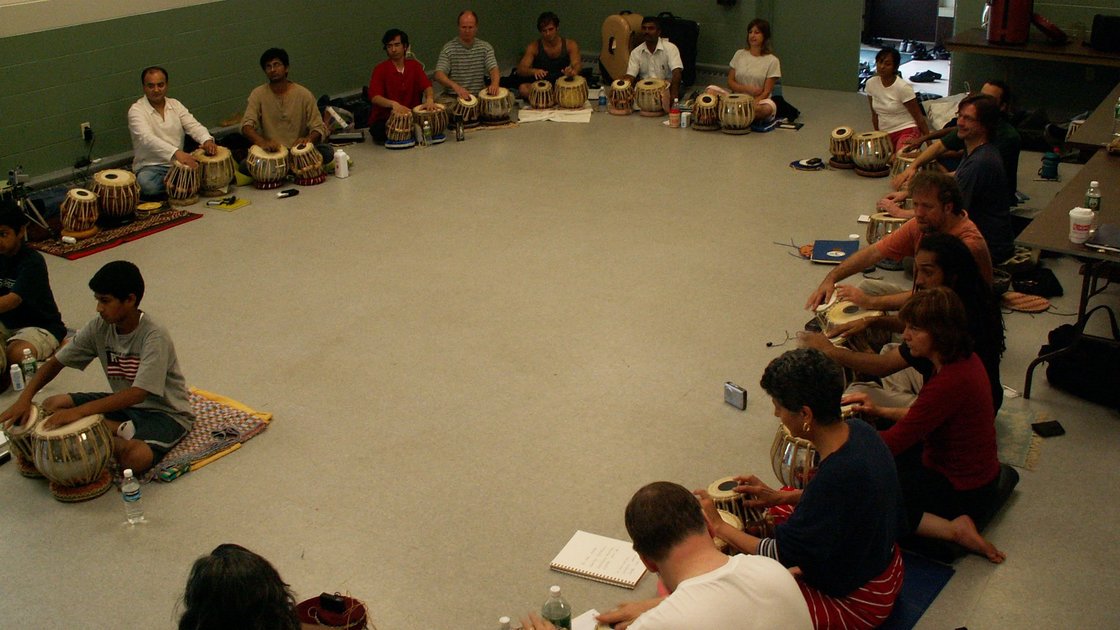 Day and Time
Fri, 29 November 2019 - Sun, 01 December 2019
10:00AM - 06:00PM (EST)
Description
This Tabla Workshop will be for all levels of tabla students. Students of other disciplines are also welcome to attend. It will follow a daily schedule of 10 am to 6 pm, with provision to start earlier and/or end later.
We have about 6 sets of tablas to be used by attendees, if booked in advance. Some rugs and cushions are also available. There is a a dispenser of cold and hot water. Being in the heart of NYC, food options will be plenty.
Because of the long schedule, it is advised to get into the habit of long practice sessions before coming to the workshop.
Day and Time
Fri, 29 November 2019 - Sun, 01 December 2019
10:00AM - 06:00PM (EST)
Organizer

Samir Chatterjee