Family Constellation - Rescheduled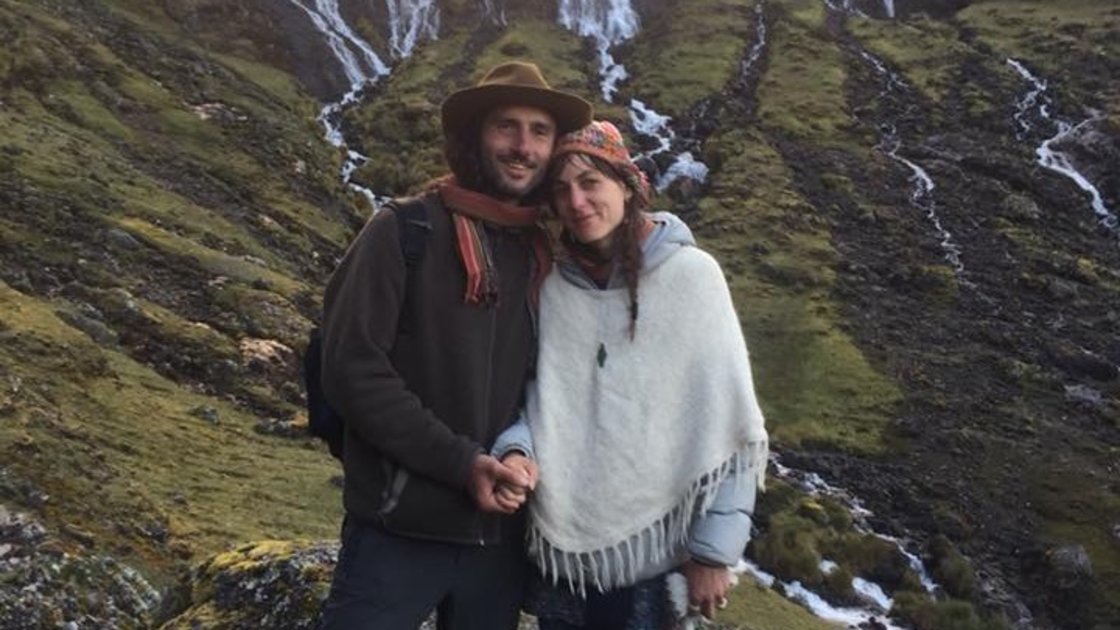 26 Mar, 2021, 4:00PM to
28 Mar, 2021, 4:00PM (EDT)
Event past
Eskffnest
41 Shotwell Rd
Woodstock, New York 12498
Open Map
Organizer
Stefanie Frank
Constellation of the Heart
Family Constellations Weekend Retreat
With Pathik and Team

Rescheduled

-Family Constellation group process
-professionally prepared, delicious, cleansing, vegan meals by Rafaele
-breathwork and dance facilitated by Kairava
-daily meditations
-nature walks
-wood-fired sauna

You are invited to join us for a beautiful. nourishing weekend of growth, connection and opening in a picturesque sanctuary in nature right outside Woodstock, NY.


Many people feel the time is ripe to dive into a profound transformational process; to radically move beyond old conditioned patterns and mental/emotional states; to enter into a new dimension of possibilities. Many of sense that this healing and growth is not only needed for our own lives, but to contribute to a positive shift for all humanity. That if we truly want to see a more peaceful, conscious, joyful humankind, we need to start with ourselves.


Over this weekend retreat, we will hold together a healing space to help us lovingly transform trauma-rooted feelings and patterns we carry (consciously or not) from our family of birth. Our primary tool will be that of group Family Constellation sessions facilitated by Pathik with a small team of experienced supporters. We will also be supported by active and passive meditation techniques and breathwork that helps us to release held blockages in our body-mind-emotional system and surrender into the silent beingness of the pure Witness.


Meals will be specially prepared by Rafaele, a professional vegan chef and former owner/manager of several vegan restaurants who is also well experienced and trained in this work. The diet will be nourishing and delicious, while supporting a light, gentle detox for our bodies to enhance our vitality and sensitivity for the process and boost the resiliency of our immune systems.


We will also take time for meditative walks on a forest trail located on the property; as well as a Saturday evening wood-fired sauna session.

About Family Constellations:

As we receive the precious gift of life from our family, the conditioning and epigenetic feelings of our ancestors and culture are passed down as well. This includes, to varying degrees, their unprocessed traumas. These influences work unconsciously in us, not just mentally and physically, but on an energetic level. These hidden forces have a powerful influence on our feelings, behaviors, relationships, even our health; almost always without our awareness.


In fact, without even realizing it, we tend to cling to the pain body of our family system, even as adults, because it makes us feel deeply connected to those whom we depended on for survival and love as young children. ​It takes great courage to acknowledge the unhealthy attachments we hold to our family pain body and to consciously challenge the security of our bonding. We accomplish this by tuning in to the immensely powerful force of love that is underlying the entire system and opening ourselves fully to the flow of life exactly as it is in this moment, beyond the illusions.


In Family Constellation sessions, we tap into in the field of our family system by working directly with specific issues participants bring to work on. We look at some relevant history of the person's family, culture and relevant personal experiences. Guided by the facilitator, we then use the support of the other participants in the group to create, examine and work with a dynamic representation of that person's family system or other connected issues.


One does not need to receive a personal constellation to participate in this porcess, although due to the intimate group size everyone who wishes to will be able to have at least one group session for their own material. Every individual's constellation simultaneously supports everyone in the group to process their own related feelings and issues. In that sense we will all move on a cumulative journey over the weekend together through family trauma towards greater love, joy, vitality and connection.

About Pathik:
Pathik has been studying family constellation since 2003, having worked with several different world-renowned European teachers who learned directly from Bert Hellinger (the founder of this work). His background also includes various Eastern meditation lineages, neo-Reichian breathwork, counseling, trauma therapy, gestalt, and Indigenous shamanic traditions from North and South America. He was raised in Long Island, NY and has lived for extended periods all over the world.

About Rafaele:
Rafaele comes from a Quebecois family of professional chefs and bakers, and has managed/owned various healthy restaurants and catering services for workshops for her entire adult life. She is also trained in the family constellation work, as well as in various Eastern meditation lineages and Indigenous shamanic traditions from North and South America.

About Kairava:
Originally from Venice Italy, Kairava lived 5 years in India immersed in meditation practices and a wide spectrum of therapy approaches including family constellation, neo-Reichian breathwork, bio-energetics, primal therapy and counseling. She is also deeply engaged in Indigenous shamanic traditions from North and South America.


Contibution:

$555



To avoid fees register by choosing free ticket and send donation
via PayPal to
Info@eskff.com
or by check to:
Eskff
41 Shotwell Rd
Woodstock,NY 12498




Price includes:


Group process from Friday evening until Sunday at 4pm, including family constellations, meditations, breath session and sauna
Delicious, cleansing, vegan meals from dinner on Friday until lunch on Sunday
Bed in shared group sleeping quarters