Kundalini: The Sacred Power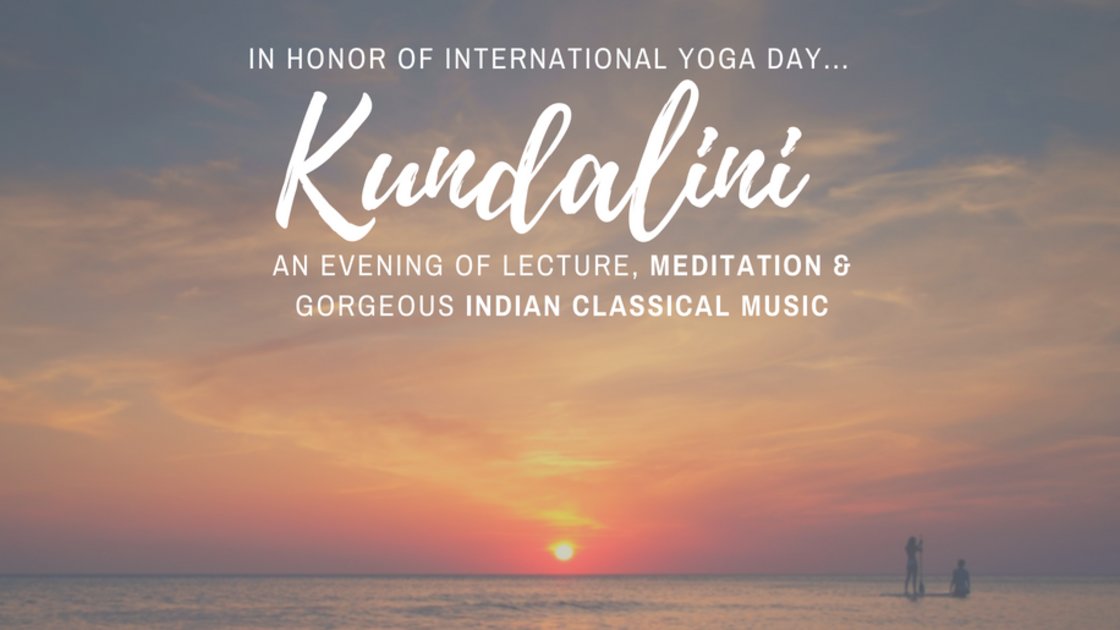 Thu, 21 Jun 2018 EDT

06:30PM - 09:00PM (EDT)

Event past This is a rare occasion to come together in an intimate setting to be initiated into the sacred knowledge of Kundalini, the Serpent Power, as the Yogic Sages have called Her. In Part I, Mariko will present a lecture on this dynamic, mystical energy, and share the classic practices (sadhana) passed down from the Sages to awaken this energy. In Part II, renowned sitar maestro Pandit Krishna Bhatt will share his musical genius with Ragas, or melodic forms, named after goddesses, to invoke this Divine Power of Kundalini. Come deepen your knowledge and take part in this sacred feast! And yes, dinner is included, so bring your appetite too!