New Year's Eve 2022: Bring Your Own Vinyl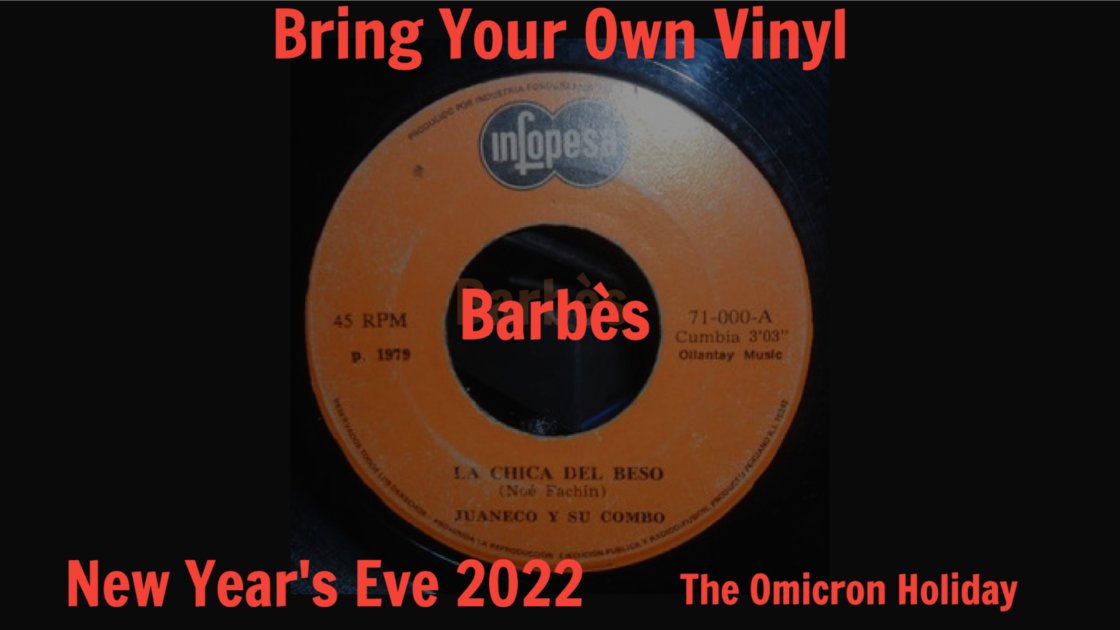 Tickets unavailable at this time
This is an in-person event that is also streaming online
Fri, 31 Dec 2021 EST
09:00PM - 11:55PM (EST)
Event past
Barbès
376 9th st
Brooklyn, NY 11215
Open Map
LET'S BURY 2021 -
AND MAKE SURE IT NEVER COMES BACK.

Well, well - Barbès will try to bring in the new year in music after all. Nothing crazy - the concept is simple, many of you have some interesting vinyl and we hope you'll bring some to play. We are thinking of a more chill gathering that your average New Year's revelry. Bring your interesting tracks, the obscure ones, the overlooked, you know what we mean - we do favor South-American-Afro-Latin-Cumbia-Etc BUT will be very happy to hear sanjuanitos, huyanos, criollo, milonga, bomba (and plena) - and everything in between.
No need to bring anything, of course, come and hang out, have a drink and bury 2021 with not one tear..
Having already been afflicted with Omicron will be a big plus...
Donate what you want that night. Or nothing. Really, just come have a drink and hang out with us.