Out of the Woods: Saraswathi Ranganathan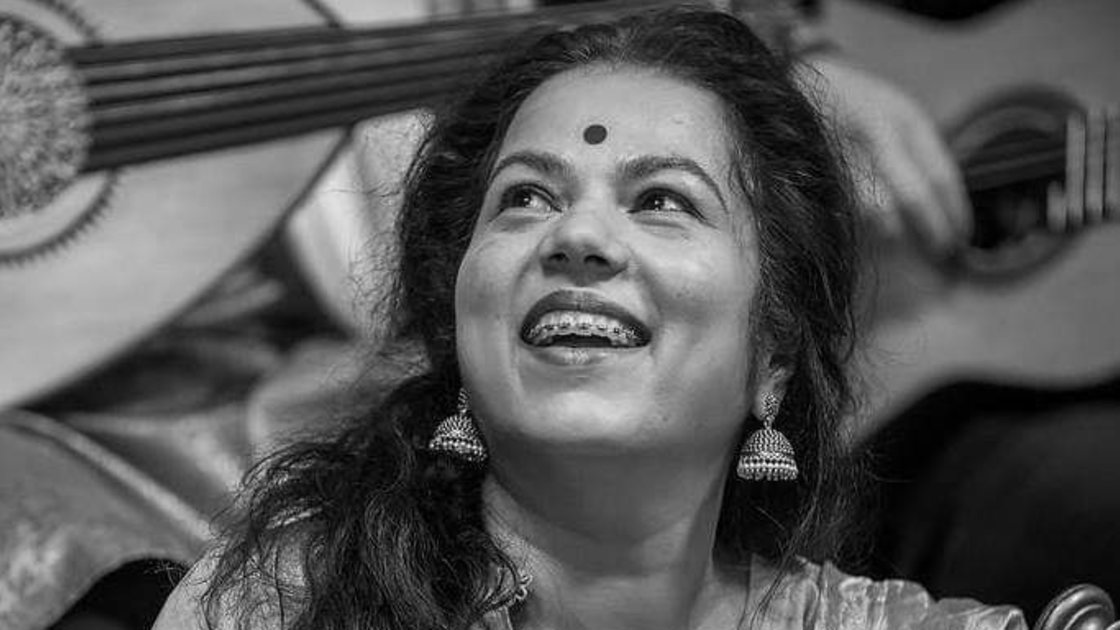 This is an in-person event

Thu, 14 March 2019

08:00PM - 11:55PM (EDT)

Event past $10 Advance | $15 Door | 8pm Doors Open | 8:30pm Music | BRM Weekly Raga Jam- 10pm In this show, Saraswathi Ranganathan will display the versatility of the veena, a Southern Indian acoustic instrument. She will be joined by her brother, Ganapathi, on mridangam. Saraswathi Ranganathan- veena Ganapathi Ranganathan- mridangam Saraswathi Ranganathan is an award-winning veena artist, cross-cultural ambassador, composer, and educator. She endeavors for the sounds of the veena to reach a cross-cultural global audience. She learned veena from her mother, Shantha Ranganathan, and from Karnataka Kalashree EP Alamelu in Bangalore. Saraswathi has the distinction of being the first ever veena artist to feature in an Off-Broadway production of The Jungle Book. Saraswathi is the first Indian American, and the first veena artist to be conferred at the Chicago Music Awards this year, a historic moment for veena in the world music space. Her original compositions from her innovative album Refreshing Raga Blues have been featured in top 10 songs on several radio stations and adapted in documentaries. Saraswathi founded world music band Surabhi Ensemble, with the idea of "one stage, one music, one community." Saraswathi has partnered with various institutions to promote cross-cultural understanding through education, performances, and community engagement- transcending race, religion, culture, and color. Surabhi Ensemble completed their first successful global Peace Tour converting Vietnam, Spain, Portugal and Senegal in January 2019. Saraswathi is founder-director of her not for profit school Ensemble of Ragas. She recently won the 2019 grant from Reva & David Logan Foundation in recognition of her mission "one stage, one music, one community" through music - the first time a veena artist has been selected for the award. She holds a Master's in Sanskrit from Mysore-India and an MBA from Loyola University Chicago. **Special announcement for Musicians!** BRM cordially invites you to join us in the ongoing effort to cultivate a home for intercultural musical dialogue. We are happy to offer FREE ENTRY TO MUSICIANS AFTER 10 PM WHO COME WITH THEIR INSTRUMENTS AND ARE READY TO PLAY! Please come out and engage with one of NYC's most vibrant and diverse communities of improvising musicians hailing from all over the music world!