BRM Music Therapy Initiative Part 1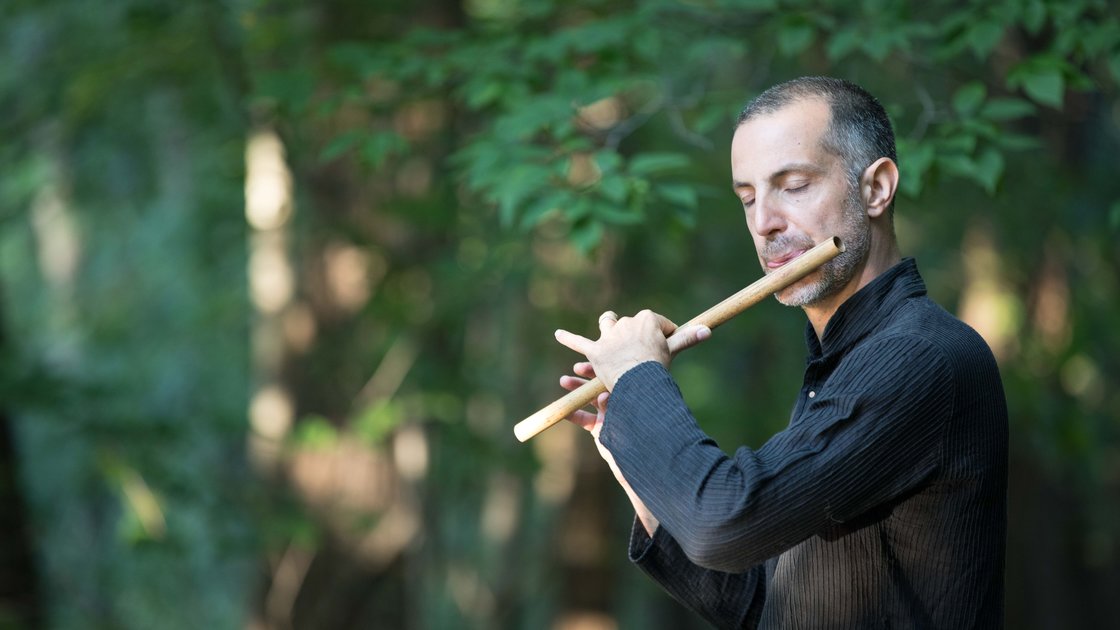 Tue, 16 June 2020

08:00PM - 09:00PM (EDT)

Event past Organizer Brooklyn Raga Massive Founding members of Brooklyn Raga Massive and Licensed Music Therapists Eric Fraser and Aaron Shragge are launching initiatives to build Music Therapy programming with Brooklyn Raga Massive. In this initial session, Eric Fraser (MA, MT-BC, LCAT) will give a talk about the state of the profession of Music Therapy, and a workshop in which he will teach from his experience using Ragas for clinical client-led improvisation and receptive relaxation for children and adults with special needs. Look out for Part 2 with Aaron Shragge (MA, MT-BC, LCAT). Eric Fraser's vintage bansuri flute playing rings with authenticity, subtlety, and lilting tone. An exponent of a unique vocal style of North-Indian flute playing and Fulbright senior research scholar for Indian classical music, Fraser takes listeners on a journey to a timeless musical world. Eric Fraser has been learning intensively through annual trips to Kolkata, India from his guru Pandit Gopal Roy since 2003. Fraser has performed with renowned maestros of Indian music including Pandit Krishna Bhatt, Pandit Ramesh Mishra, Steve Gorn, and Bollywood composer A.R Rahman at Carnegie Hall, including radio performances (NPR morning edition and WKCR New York). He has a diverse background playing for Indian classical dance, as well as in projects ranging from Jazz, World, India, and more. A founding member of the Brooklyn Raga Massive, Eric's involvement in the musical community is far-reaching. Aside from playing Indian classical flute, Eric is a multi-instrumentalist, composer, and music therapist (MA, MT-BC). Eric Fraser has released three albums in the Indian music genre since 2013.