Sacred Sunday @ UNRULY Collective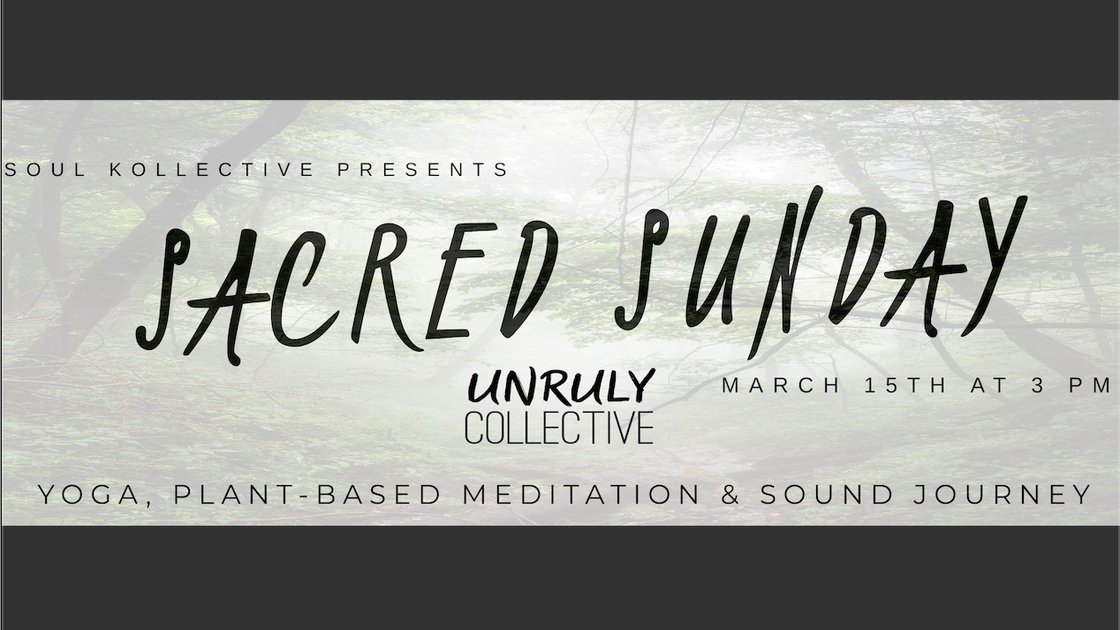 Sun, 15 March 2020

03:00PM - 05:00PM (EDT)

Event past

Unruly Collective

200 Cooper St

Brooklyn, New York 11207

Open Map

Organizer Soul Kollective On March 15th, we come together as a community at UNRULY Collective to connect to our hearts and our intentions through the Soulful practices of sacred ritual; learning to ride life's waves with ease. Yoga, Meditation, self-inquiry, plant medicines & sound help us develop inner-strength, focus, well-roundedness and peace. It's time to evoke something greater than ourselves. It's time to come back to our true nature. ITS TIME TO BRING THE SACRED BACK TO SUNDAYS! Lets move our bodies, connect deeply to our breath and allow SOUL KOLLECTIVES healing sounds to soothe the soul. Sacred Sunday is a day to honor all that is sacred in YOU! Come honor your mind, body and spirit; they will thank you for taking the time for you! Please bring a yoga mat... See you there!