Sitar Lesson Online with Abhisek Mallick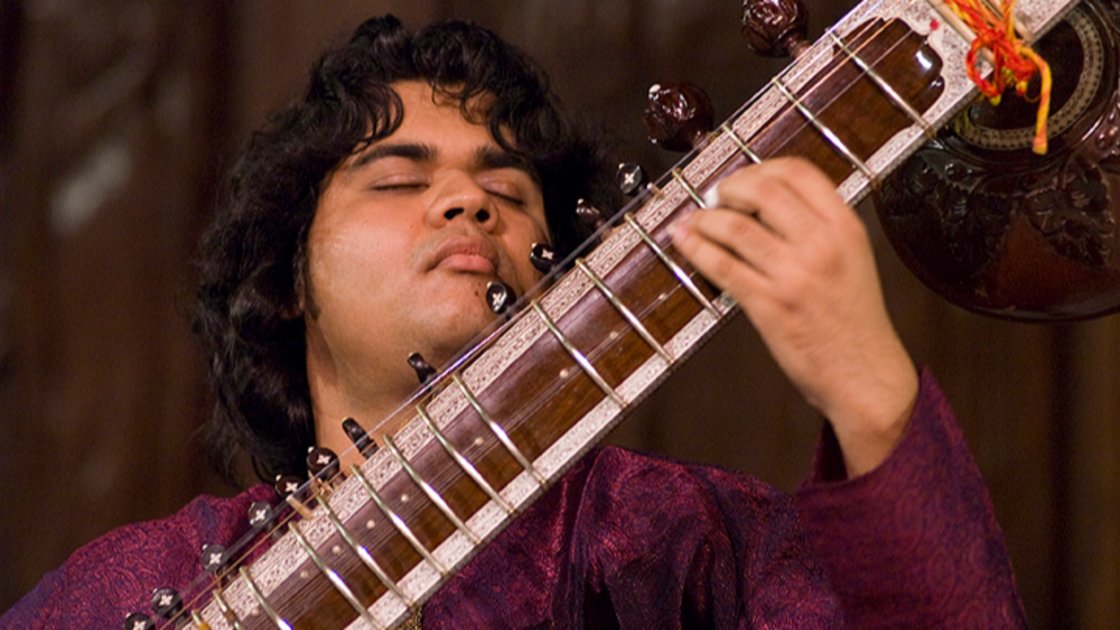 We happy to have Abhisek Mallick offering online lessons of sitar through Chhandayan.


The Sitar is a world in itself….. a world of not just strings, but of transcending heights and unfathomable depths. Exploring this realm of infinity is something that Abhisek has made the mission of his life. Initiated into 'tabla' from the tender age of four years, Abhisek stepped into the domain of sitar when he was seven. Under the strict tutelage of Pandit Shyamal Chattopadhyay, who is the disciple of the Late Ustad Md. Dabir Khan ( the last descendant of Mian Tansen)and the legendary maestro Pandit Ravi Shankar, his musical skills blossomed into refinement helping him evolve as one of the potential sitarist of this generation. Abhisek has also been fortunate to have received taalim from another maestro, Pandit Manilal Nag of Bishnupur Gharana. At present he is continuing his taalim under Pandit Shyamal Chattopadhyay. He gave his first public performance at the young age of 8 and has been a regular artiste of All India Radio since he was ten.


Abhisek has proved his musical acumen by receiving the prestigious "President's Award" from the Government of India, after achieving the first position in All India Radio ( Hindustani Classical Instrumental) Music Competition in Sitar in 2003. The Ministry of Tourism and Culture , Govt. of India , has conferred upon him the senior National Scholarship for 2003, in the field of Hindustani Classical Music ( Instrumental). He is also the recipient of the Award in the year 2003 from I.T.C. Sangeet Research Academy organised by the " International Foundation for Fine Arts", Mumbai. His musical career is etched with numerous other awards --- " The Rajya Sangeet Academy Award", "Pandit Ravi Kichloo Award", "Salt Lake Cultural Association Award", being some of them. His musical recitals have been widely acclaimed by critics and he has bagged numerous press reviews from notable dailies and magazines like ---" Anandabazaar Patrika", " The Hindustan Times", "The Telegraph", "The Statesman", " Pratidin", " Sananda" and the like.


He has accompanied his Guruji at many reputed classical conferences in and around Kolkata. He has also performed at various concerts of eminence across India.


Abhisek is presently a graded artist of All India Radio, and Doordarshan and other media channels. Through his recitals, he has moved audiences not only at home, but also at several venues across Europe and America. For the last two years, he has been residing in USA and touring extensively on account of his concerts. Academically, he is also a B. Tech (Electrical).