THE EMERGEN TRIO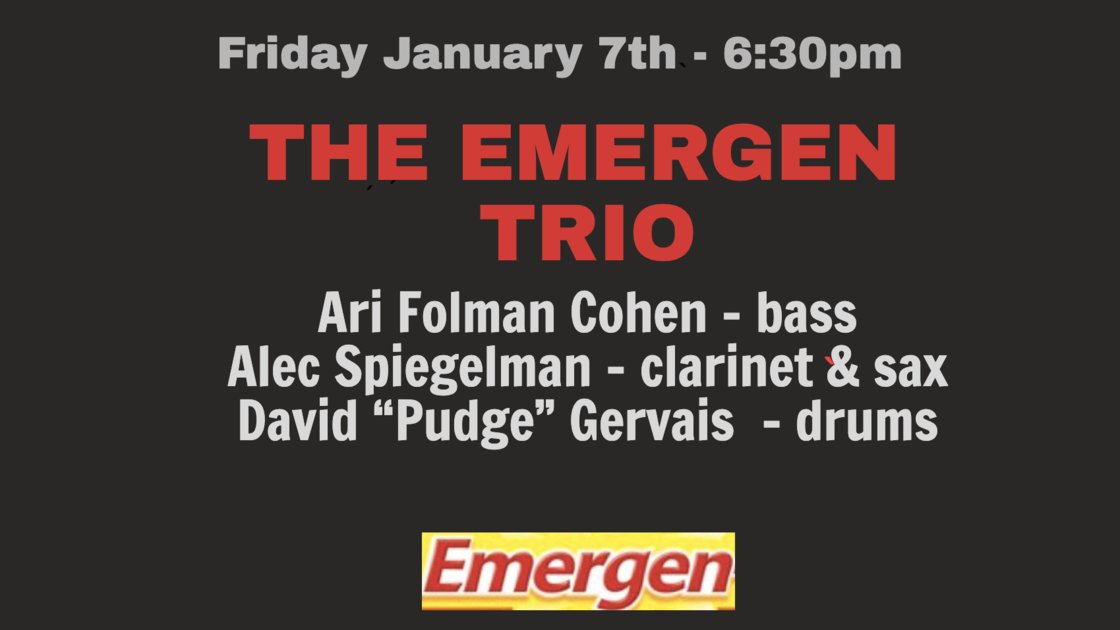 Tickets unavailable at this time
This is an in-person event that is also streaming online
Fri, 07 Jan 2022 EST
06:30PM - 08:30PM (EST)
Event past
THE EMERGEN TRIO, a brand new trio with a higher immune response than most, is a collaboration between Ari Folman-Cohen (Stephane Wrembel, Pangari and the Socialites), Alec Spiegelman (Cuddle Magic) and David "Pudge" Gervais - drums.
Expect standards of the jazz and gypsy variety, with detours into a less than straight repertoire.

$15 suggested.
Donate online now or in person that night.