Swaminathan Selvaganesh: Expanding your Rhythmic Approach (BRM Masterclass)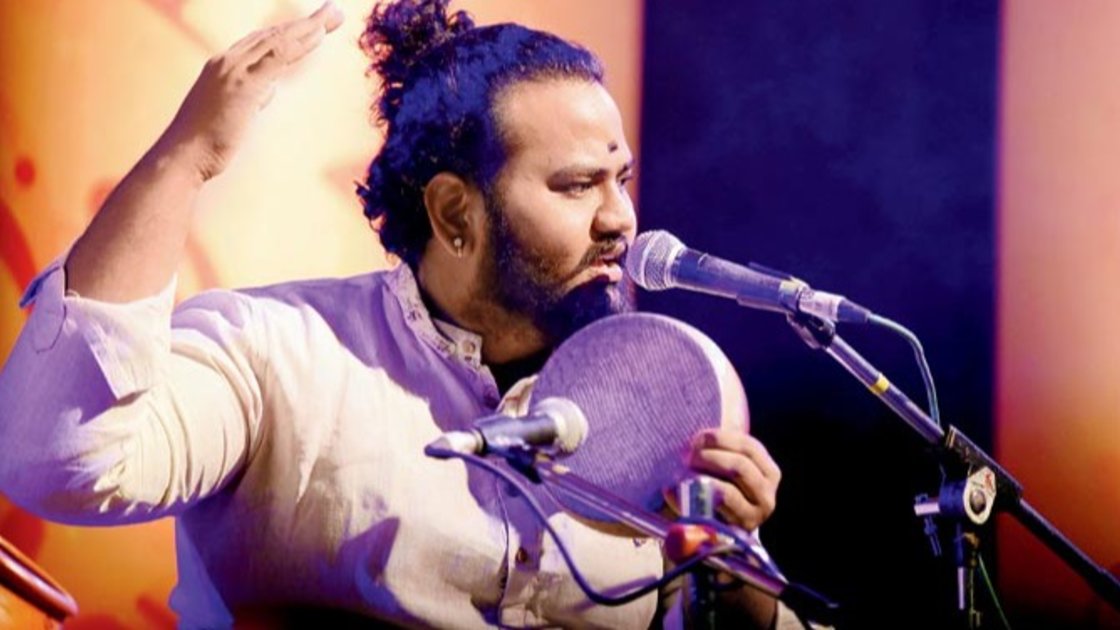 This is an in-person event

Tue, 23 June 2020

08:00PM - 09:00PM (EDT)

Event past Organizer Brooklyn Raga Massive In this special workshop, Kanjira virtuoso Swaminathan Selvaganesh introduces the concepts behind the science of Carnatic Rhythms for those completely new to this singular approach. This masterclass is designed for musicians of various levels of ability and all will leave with a new toolkit to approach rhythm. Kanjira maestro Swaminathan Selvaganesh grew up in a celebrated family of virtuoso Carnatic percussionists in Carnatic music. The grandson of Vikku Vinayakram and son of V. Selvaganesh, he started learning kanjira when he was four years old under the guidance of his grandfather and father and gave his first performance at the age of 13 accompanying his grandfather. As his father, he is known for disseminating the kanjira through cross-cultural collaborations. He has toured extensively with his grandfather and father. He has shared the stage with such major artists as Hariprasad Chaurasia, Pandit Jasraj, Balamurali Krishna and Zakir Hussain. Swaminathan Selvaganesh is also a leading composer in the Tamil film industry, composing songs in a captivating assortment of genres, including traditional music and romantic ballads, and backed by a wide array of musicians from all over the world. He is also a master of konnakol (vocal percussion).