Taste & Sound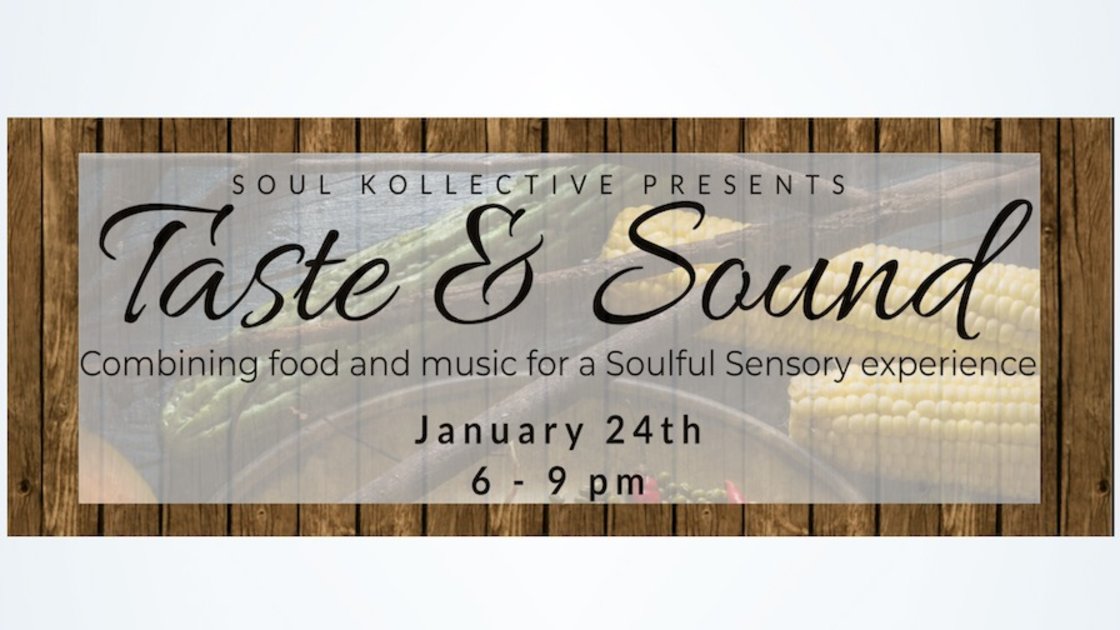 This is an in-person event

Fri, 24 January 2020

06:00PM - 09:00PM (EST)

Event past

Sound Flower

2 E 92nd St

New York, New York 10128

Open Map

Organizer Soul Kollective Welcome to 'Soul Kollective Presents 'Taste & Sound'! The coming of winter welcomes in the time of vata season which is the expression of the ether and air elements. The qualities of these elements promote and foster expansiveness and creativity beyond our comprehension, but, without the proper channeling, the magic of this potent time can be lost! In order to tap into the power of the mind, a seasonal spread of root vegetables accompanied by the elemental healing sounds of Tasha Mae and Prana Rising transform this dining experience into an unforgettable evening of sounds and flavors. This Soul Kollective journey will allow us to ground into our bodies so that we can manifest the abundance that we envision and share it with the world. Individually we can do a lot but together we can do so much more!  Meet the Chef: Stephanie Wright is an Ayurvedic chef and founder of The Wright Methods who believes that making conscious changes to your daily practices and diet can bring you back into balance with your physical, mental and spiritual needs. A lifelong passion for food drew her towards Ayurveda, the sister science of yoga, and to pursue a Ayurvedic Nutrition and Culinary Certification at Bhagavat Life under the guidance of Divya Alter, author of What to Eat for How You Feel: The New Ayurvedic Kitchen and co-owner of Divya's Kitchen, an Ayurvedic restaurant in Manhattan. After graduating from culinary school, she became the Chef de Cuisine at the Assemblage, a conscious co-living and co-working space. Now, she following her passion of sharing her love of Ayurveda with others as a freelance chef, culinary instructor and recipe developer who specializes in sustainable, seasonal and plant-based options. Meet the Musicians: Tasha Mae Tasha Mae is an international yoga instructor, musician, intuitive healer, shamanic practitioner, good vibes cultivator and also the owner of Soul Kollective Yoga & Holistic Healing based in New York. She believes yoga is a way of life and has been practicing for over 18 year. She received her 200 hour yoga teaching certificate in 2014 and has been offering yoga to individuals with disabilities and the Long Island yoga community for over 7 years. Tasha also has been leading local and international retreats for many years and continues to create new opportunities to share her unique vision of making the world a better place by bringing people together. Tasha truly believes in the importance of community and the importance of creating sacred space. She is well known for her authentic teaching style and compassion centered philosophy. She has healed herself through yoga, self-love, plant medicines, community and ritual. She propelled to share the message of self-love with others and raise the vibrations of the planet one gathering at time! Prana Rising A sound artist, discovering the music in everything, Max Kanowitz A.K.A. Prana Rising believes music has the power to transform the world! Max is a Brooklyn based multi-instrumentalist, educational facilitator, and general sound practitioner. As a student, Max received degrees in percussion performance and music education from the esteemed Eastman School of Music and has been humble to work with such master musicians as Bernard Woma, Adam Maalouf, Rohan Krishnamurthy, Keita Ogawa and Glenn Kotche. Prana Rising has performed as the featured artist for The Brain Bar series "Music and the Brain" at Splash HQ, Woolworth Building. Recently Prana was featured by 13-piece world fusion ensemble Any Gama in a studio recording & music video at The Bunker Studio and performance at Unruly Collective. He recently shared his sound journey "Rhythm of the Heart" at Soundflower.life Since this past August Max has lead 7 *Handpan Creativity and Improvisation workshops* to over 70 participants. Max sees 17 private students and teaches 40 students a week through various after school and extra curricular programing. Lessons offered include hand percussion, classical percussion, piano, guitar, Ukulele, bass, voice and any instrument for beginners. Max also offers private and group classes including "Healing Musical Trauma", "The Sacred Musician" and "Creativity and Self Expression in Music"