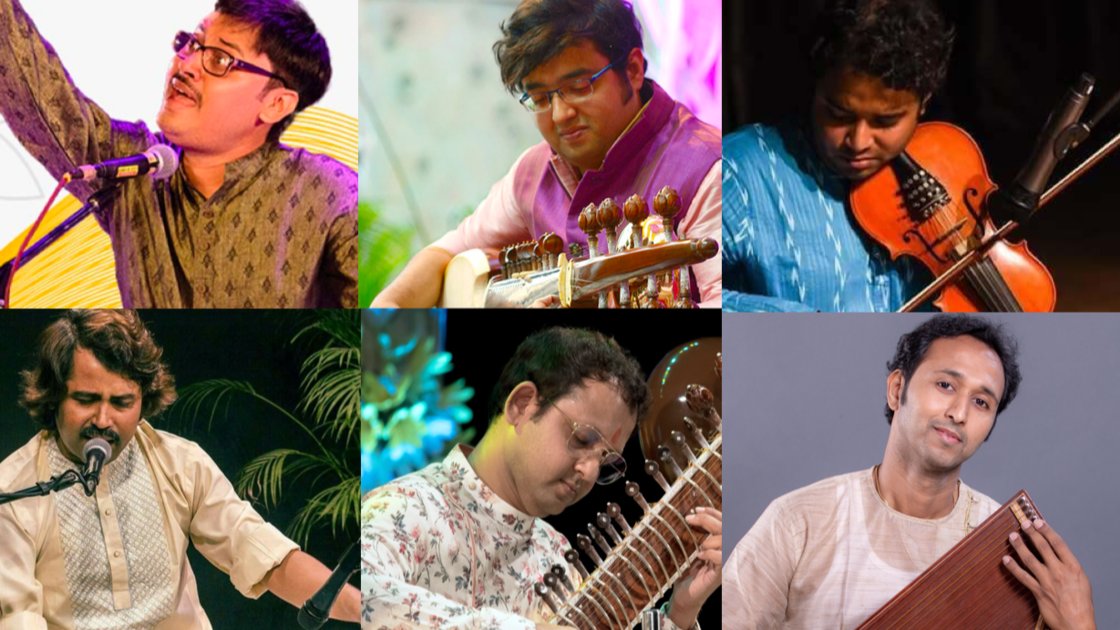 Day and Time
15 Apr, 2021, 8:00PM to
16 Apr, 2021, 9:00PM (EDT)
Description
Thursday Evening Ragas - Artist Curated Session 1

Streaming in two timezones on April 15th
8pm (Indian standard time)
8pm (Eastern standard time)
An evening of music, free and open to all, curated by the artists themselves, Viewcy's Thursday Evening Ragas is a place to enjoy, discover, and support amazing artists of the Hindustani music tradition.

Streaming in Indian Standard Time (IST), and Eastern Standard time (EST), this event is free an open to all.

8pm - 10pm IST + EST

Purchase a ticket to support all the artists, or make a donation during a particular performance to support one artist in particular.


The Artists

Alick Sengupta - Vocal at 8pm
Debanjan Bhattacharjee - Sarod at 8:20pm
Anirban Bhattacharjee - Viola at 8:40pm
Madhurjya Ranjan Barthakur - Tabla solo at 9:00pm
Samanwaya Sarkar - Surbhahar at 9:20pm
Debapriya Adhikary - Vocal at 9:40pm





Day and Time
15 Apr, 2021, 8:00PM to
16 Apr, 2021, 9:00PM (EDT)
Sponsors


NYC based sitar school with classes and private lessons available for all levels. https://kolkatasitar.viewcy.com


AFI organizes events including the popular Taste of India Food Festival and Bazaar every year, music and dance concerts, free workshops, and fundraising events to raise awareness for noteworthy causes.


Viewcy is a proud sponsor of this event. We are a platform for artists, by artists, and in support of artists. We are a virtual stage, a ticketing platform, and a group of people passionate about music. Thank you for being a part of this community experience. - with ❤️, Viewcy Studio.