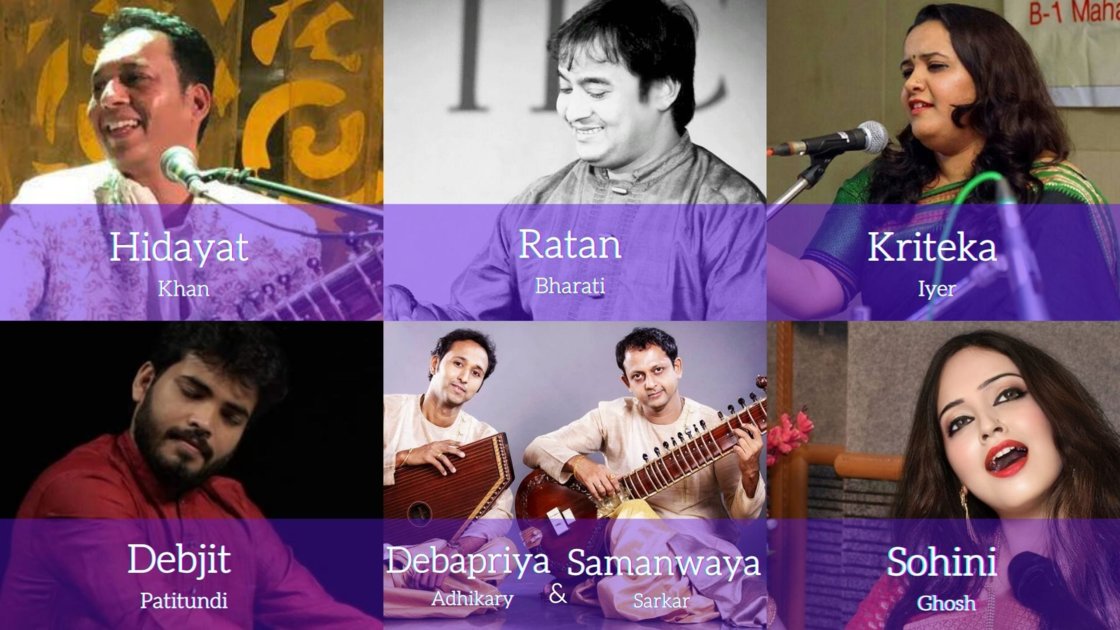 There is no schedule for this event.
Description
Thursday Evening Ragas - Artist Curated Session 4

Streaming in two timezones on May 6th


8pm (Indian standard time)
8pm (Eastern standard time)
An evening of music, free and open to all, curated by the artists themselves, Viewcy's Thursday Evening Ragas is a place to enjoy, discover, and support amazing artists of the Hindustani music tradition.

Streaming in Indian Standard Time (IST), and Eastern Standard time (EST), this event is free an open to all.

8pm - 10pm IST + EST

Purchase a ticket to support all the artists, or make a donation during a particular performance to support one artist in particular.


The Artists

Deborshee Bhattacharjee | Vocal at 8:00 PM
Deepsankar Bhattacharjee | Sitar at 8:20 PM
Adrija Basu | Vocal at 8:40 PM
Asif Khan | Tabla Solo at 9:00 PM
Camila Celin | Sarod at 9:20 PM
Abhik Mukherjee | Sitar at 9:40 PM
There is no schedule for this event.