Yoga For Your Dosha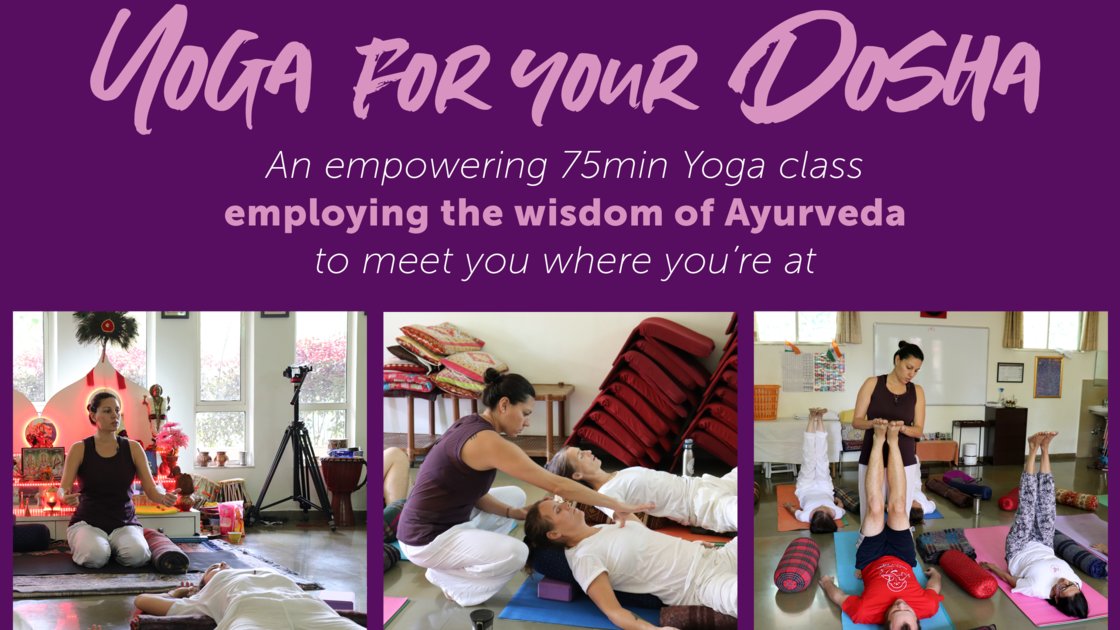 This is an in-person event

Fri, 05 July 2019

04:00PM - 05:15PM (EDT)

Event past Instructor Cory Tixier Collaborator Danny Skinz Producer Jessica Buzzeo Organizer Casey Rothstein-Fitzpatrick An empowering 75-minute yoga class employing the wisdom of Ayurveda, with Cory Tixier. 4-5:15pm, Friday July 5th 2019 In The Barnspace at Race Brook Lodge, 864 S. Undermountain Road, Sheffield MA 01257 (map) Seating is limited. Be sure to RSVP here. For questions, contact us at wellness@rblodge.com or call (413) 229-2916 Cory Tixier is a NAMA Certified Ayurvedic Practitioner and Educator. After completing her studies with Dr. Vasant Lad at the Ayurvedic Institute in 2013, she joined their faculty as both a teacher and curriculum developer. For the past three years Cory has served as the Lead Clinical Supervisor, and assistant to Dr. Lad at his Panchakarma facility in Pune, India where she developed and oversaw their world renowned Therapist Training Program. Currently, Cory is hosting Ayurvedic workshops and trainings in New York, Hawaii and India. She also maintains a private practice providing personalized health consultations and traditional Ayurvedic therapies. LEARN MORE AT corytixier.com Race Brook Lodge is a hidden gem in The Berkshires, at the foot of Mt. Race and a short hike from the Appalachian trail. The yoga & event barn at Race Brook is simultaneously rustic and sublime, steeped in hundreds of years of New England history. The Stagecoach Tavern is unpretentious fine dining, exquisite farm-to-table cuisine in a relaxed atmosphere. Much of the food is sourced from Race Farm, right on the property! We offer packages including live music, workshops, hiking and dinner at The Stagecoach Tavern. More info.