Sacred Sounds Healing Sound Bath
by
Matagiri Sri Aurobindo Center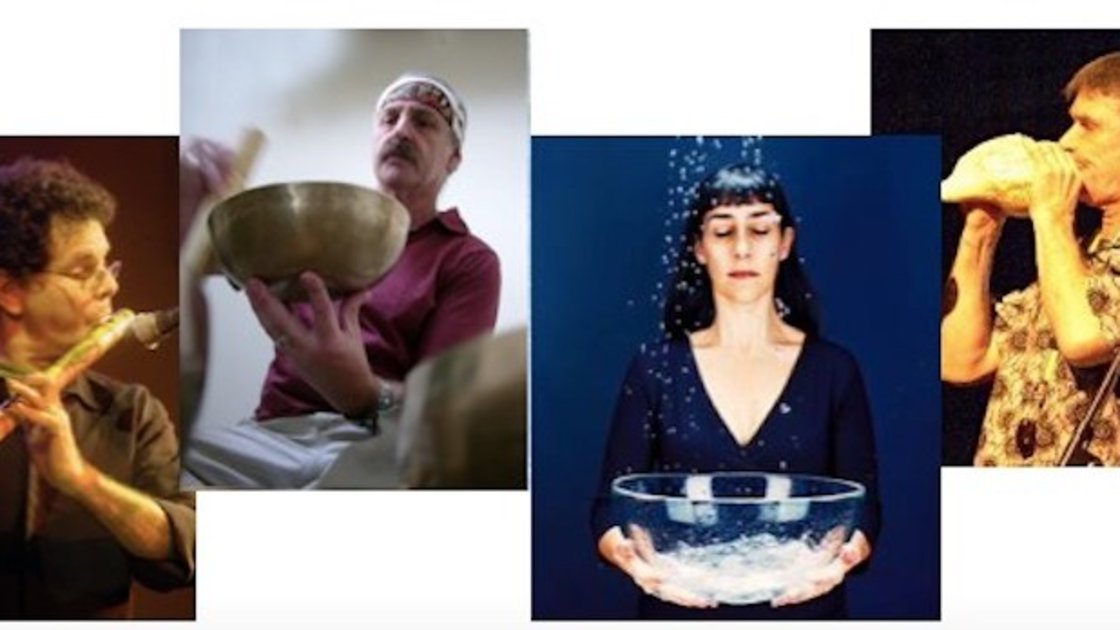 This is an in-person event that is also streaming online
Sat, 04 December 2021
07:30PM - 09:00PM (EST)
Event past
Matagiri Sri Aurobindo Center
1218 Wittenberg Road
Mount Tremper, NY 12457
Open Map
Organizer
Matagiri Sri Aurobindo Center
Sacred Sounds
for Meditation, Healing and Guidance

Performed on an amazing collection of eclectic instruments

Steve Gorn, Thomas Workman,
Peter Blum, and Katie Down

A "horizontal concert", during which those attending are invited to lay down on blankets or yoga mats and use the sound for dreaming and journeying.

Bansuri flute, clarinet, Himalayan singing bowls, didgeridoo, fuhara, conch shell, nose flute,
bird whistles, tamboura, shruti box, gongs, tuning forks, crystal bowls, monolina, pan drum,
Sabian resonating bells, Udu drum, frame drum, kalimba, rattles, kamale ngoni, ocarina...


Suggested donation $30. Space is limited/reserve your place/Bring your own pillow/mat.
Proof of vaccination or negative test within 72 hours required.