Live: Vibhas Vatve and Abbas Janmohamed Day 1 Annual Riyaz Music Festival
by
Riyaz Institute of Hindustani Music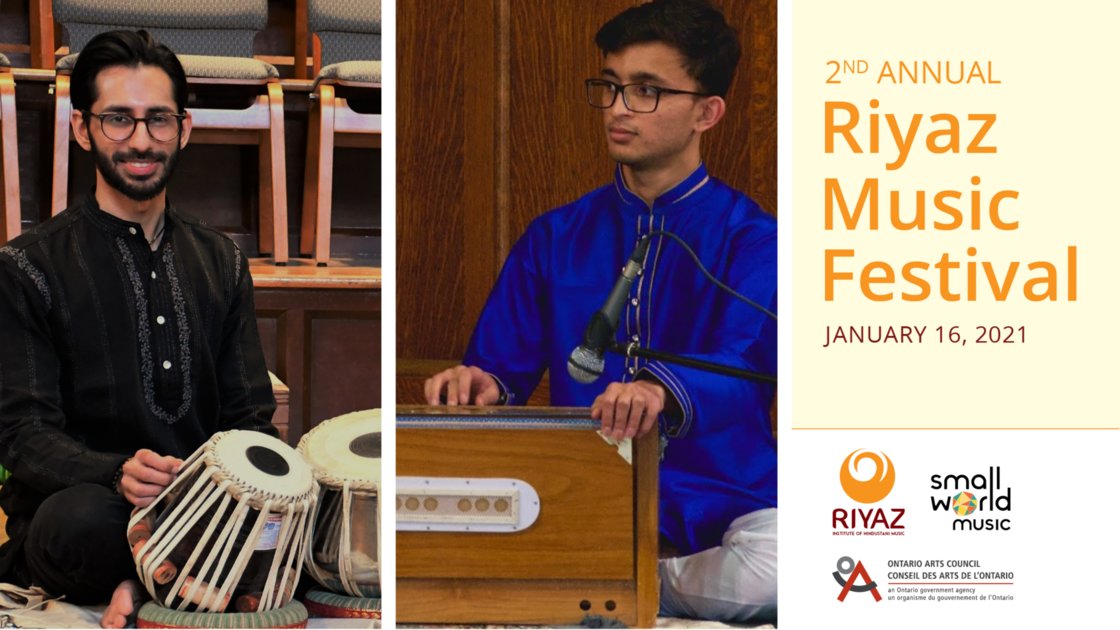 Sat, 16 Jan 2021 (EST)
11:00AM - 12:00PM
Event past
Organizer
Riyaz Institute of Hindustani Music
Harmonium Recital

Bring in the new year on a positive note by listening to fantastic Hindustani music!! Riyaz presents two outstanding young musicians based in Toronto. Vibhas Vatve presents a harmonium recital accompanied by Abbas Janmohamed on tabla.


Vibhas Vatve has been learning harmonium under the guidance of Dr. Kedar Naphade (New Jersey) since 2013. Has performed solo harmonium in India, USA, and Canada, and received prizes for solo harmonium in Swarganga competition (Atlanta, 2014), Swardhaara competition (New Jersey, 2015) and Chaitradhoon competition (Bay Area, 2020).

Abbas Janmohamed is one of Canada's young and upcoming tabla artists.Emulating his idol, Ustad Zakir Hussain, in the Punjab gharana, or style, of tabla playing, Abbas is one of a handful of Canadian-born tabla players who continues to learn, develop, and refine his abilities in this classical form of Indian percussion. Ranging from purely classical and traditional Hindustani music recitals to innovative cultural and artistic fusions, Abbas strives to keep the art of tabla alive and dynamic in the Canadian context through his performances and collaborations.