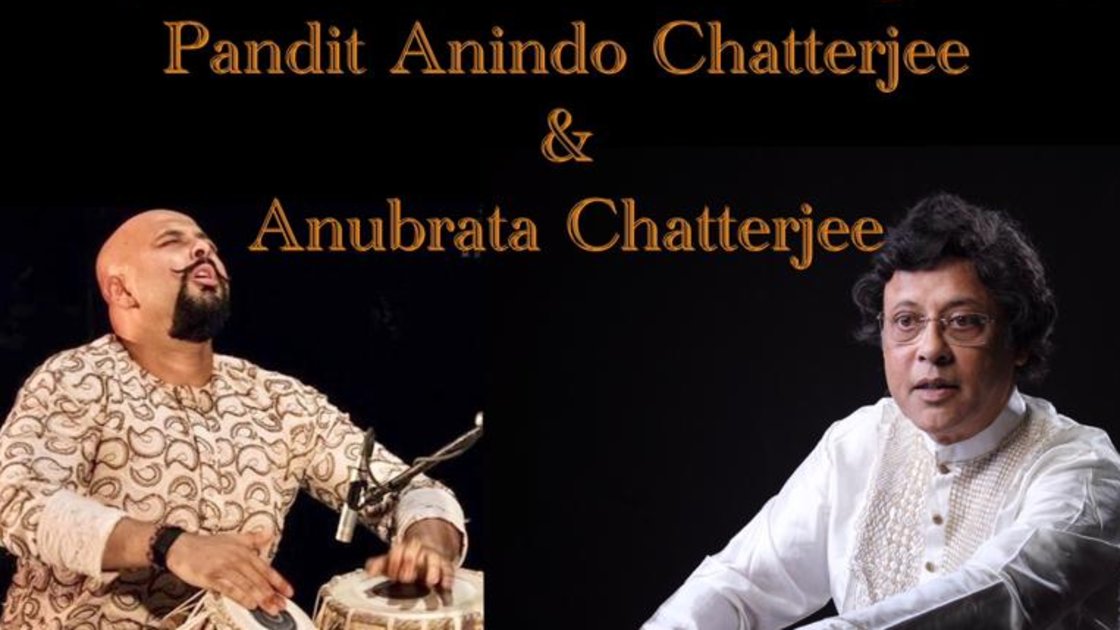 Day and Time
Fri, 03 May 2019 - Sun, 05 May 2019
05:00PM - 05:00PM (EDT)
Description
Open to all levels - from first time beginners to advanced professionals, this retreat is an incredible opportunity to immerse yourself in tabla and Indian rhythm. Taught by living legend Pandit Anindo Chatterjee, and young master Anubrata Chatterjee, this retreat will focus on all aspects of tabla - composition and repertoire, improvisation, quality sound production, technique, singing the bols, notation, and most importantly of all - enjoying being together immersed in music.
Lunch, snacks, and lodging are are all included. $300 for 3 days. Registration requires a $50 deposit. The remaining $250 is payable on arrival.
The times of the event are:
May 3rd: 6:00 - 8:30pm
May 4th: 11:00am - 6:00pm
May 5th: 9:00am - 2:00pm
Brought to us all by Learn Quest - the Boston area standard barer for Indian music education and programming.
Day and Time
Fri, 03 May 2019 - Sun, 05 May 2019
05:00PM - 05:00PM (EDT)
Collaborator

Anubrata Chatterjee