À Table: A Weekly French Dinner+Music+Culture Series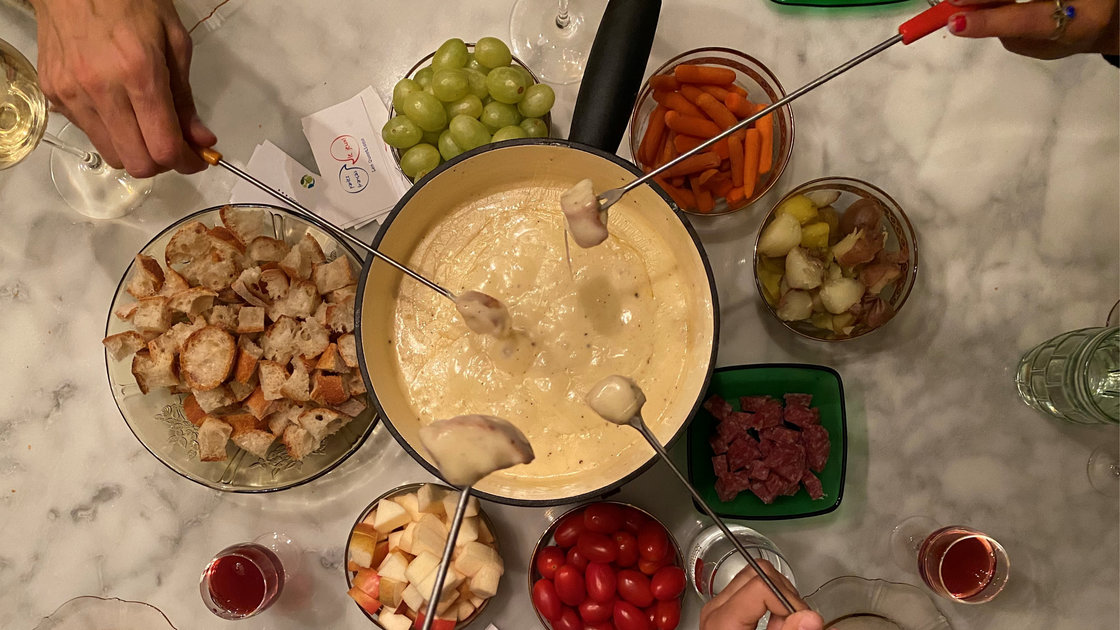 This is an in-person event

Wed, 18 March 2020

06:00PM - 09:00PM (EDT)

Event past Organizer Meghnas Miscellany Since fall 2018 we have been hosting weekly dinner parties to celebrate French culture, meet new French-speaking friends (or enjoy time w/ old friends) and practice our spoken French.   On any given week we: * Cook all sorts of French food and drink a bit of French wine, * Play some French games, * Maybe learn a bit about the food, music, region or traditions featured that night, * And bien sûr, (of course!) speak French. To date, this has been invite only, but we moved the RSVP process to viewcy to make it easier to coordinate.  If you would like to attend, please send a message to culturescapsules@gmail.com and tell us a bit about yourselves, including your level of spoken French. Or, you can always create your own at home! Check back for more versions which are being finalized now. https://culturescapsules.com/at-fondue/ This event takes place in a home in Carroll Gardens, Brooklyn (address provided with confirmed ticket). À bientôt!