All Sounds Music Gathering + Dinner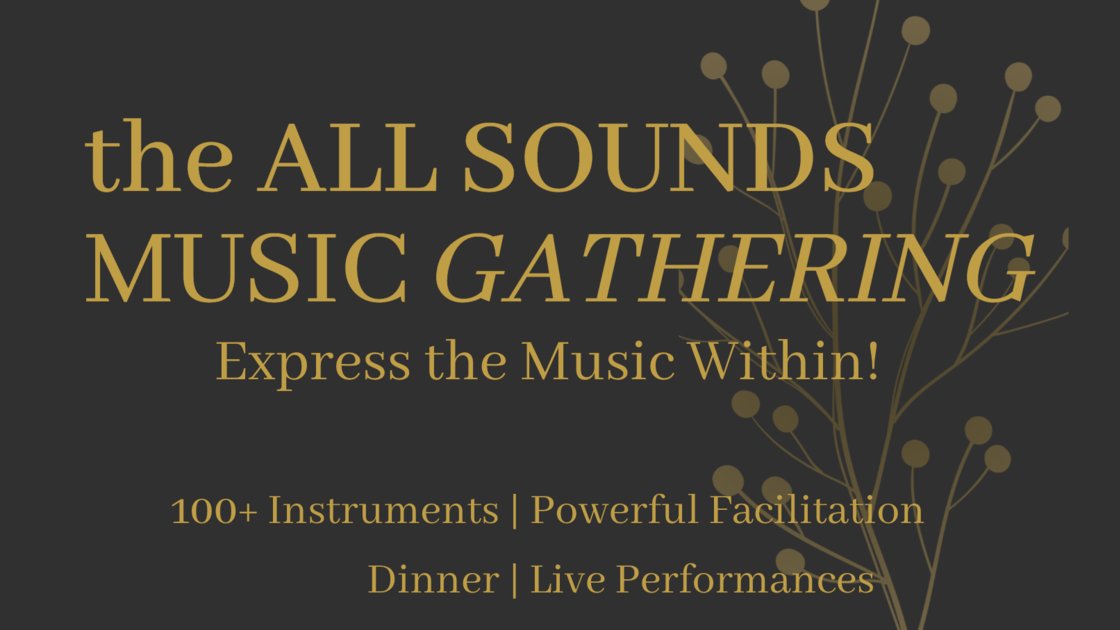 Sun, 26 Sep 2021 EDT
02:30PM - 08:00PM (EDT)
Event past
Industry Lounge & Gallery
344 New York Ave
Huntington, NY 11743
Open Map
Host
Prana Rising Music
INDUSTRY & Prana Rising Music present the All Sounds Handpan Gathering! This is a fully hands on and immersive music making experience designed for everyone, complete beginner to advanced handpan players will have a transformational music making experience; Instruments provided!
Express the music within, let's discover and share our musical expression in an expansive, collaborative & hands on way. "You've never made music like this before!"
Schedule:
Doors : 2:30pm

Gathering : 3:00pm

Dinner (Plant-Based // Organic) : 6:00pm
Industry Bar offerings available

Live Performance: 8:00PM


Tickets:


Workshop + Dinner : $60

Industry members save $10 at checkout!
Select MEMBERS ticket!
About this Gathering:
We are overjoyed to invite you on this deep exploration into learning, playing, creating and exploring on a beautiful collection of 20 D-Celtic handpans & other unique sound making tools.
Through this class, enjoy a transformative group music making experience. A variety of group and individual activities awaken our own unique self-expression. We will explore how to play music from a space of freedom as well as discover how to collaborate in a meaningful and positive way.
Prepare for an easy, informative and uplifting workshop experience! Look forward to connecting with a group of friendly, caring, and like-minded people. At the end of class, don't rush out! Talk to new friends, explore your new skills, and learn more about New York's largest growing handpan community!

*** To ensure the highest quality learning experience, each class will be limited to 30 participants!

*** Tickets are available for purchase ahead of time, and it's highly recommended since same day purchase will not guarantee space!

***Students are welcome to arrive up to a half hour early to get comfortable and settled before the start of the workshop begins!
Evening Dinner:
After the workshop, let's enjoy an immersive and integrative experience together! A delicious meal will be prepared or feel free to bring a dish of your own, to nourish our bodies after a cohesive learning experience
Meet the Facilitators:

Prana Rising
Prana is a Long Island based performer, composer and music educator who holds the central belief that music has the power to transform the world. In 2015, Prana received their bachelors degree in percussion performance and music education from the Eastman School of Music and has had the humble privilege of studying with master percussionists Bernard Woma, Michael Burritt, Adam Maalouf, Glenn Kotche and Bill Cahn. As a percussionist & drummer, Prana performs regularly across NYC, Brooklyn, and Queens. In their solo project Prana Rising, Prana strives to combine contemporary sounds, world music textures, and pop music influences, into their own unique multi-instrumental style.
Prana is a New York State certified music educator with diverse experience spanning from early childhood music, advanced instrumental music teaching , drum circle facilitation, handpan workshops, and human self expression workshops. Also offering a variety of music lessons in percussion, piano, guitar, bass, voice and most instruments. Prana also offers specialized classes and lessons for developing confidence in music, early childhood music, improvisation & musicianship, creativity and self expression through music, and K-12 band, orchestra and chorus.

Meet the Chef:

Misha Love