Nights of the Ravished Limbs: ANTHONY COLEMAN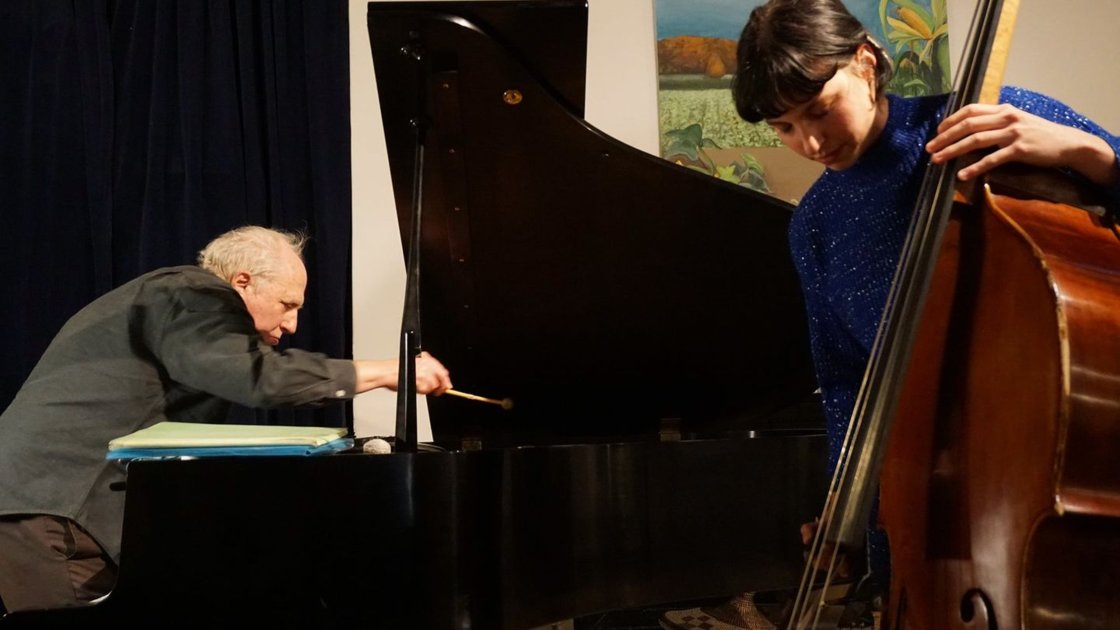 This is an in-person event that is also streaming online
In person tickets:
Streaming tickets:
Streaming tickets unavailable at this time
Thu, 05 May 2022 (EDT)
07:00PM - 08:00PM
Event past
Night of the Ravished Limbs celebrates 20 years.

Pianist and composer Anthony Coleman will be performing in duo with bassist Anna Abondolo

Coleman has presented his own work at the Sarajevo Jazz Festival (Bosnia), North Sea Jazz Festival (Holland), Saalfelden Festival (Austria), and the Krakow and Vienna Jewish Culture Festivals. He has been the recipient of too many commissions to list and he has recorded extensively for Tzadik and include the trio Sephardic Tinge (Sephardic Tinge, 1995; Morenica, 1998; Our Beautiful Garden is Open, 2002) and Selfhaters Orchestra (Selfhaters, 1996; The Abysmal Richness of the Infinite Proximity of the Same, 1998). Coleman has also toured and recorded with John Zorn, Elliott Sharp, Marc Ribot, Shelley Hirsch, Roy Nathanson, and many others.
Barbès has been lucky to host him numerous times in the past twenty years - so here is to hoping there will be twenty more.

============================
Starting in 2003, saxophonist and composer Michael Attias curated a weekly series named after, well, we are still not entirely sure, but as part of his Nights of the Ravished Limbs series, Michaël welcomed some of the greatest talent in new music. In total, a few hundred concerts including established names such as Barre Philips, Tim Berne, William Parker, Mark Helias, Anthony Coleman and Jason Moran, as well as an impressive list of since-risen New York talent including Mary Halvorson, Eivind Opsvik, Gerald Cleaver, Tony Malaby, and many more.

7pm
$20 Tickets -
$45 festival ticket for all 3 sets.
Purchase tickets now or in person that night.
Seats are not guaranteed and are first come first served
Stream live or later