ANTHONY COLEMAN - Every Saturday in February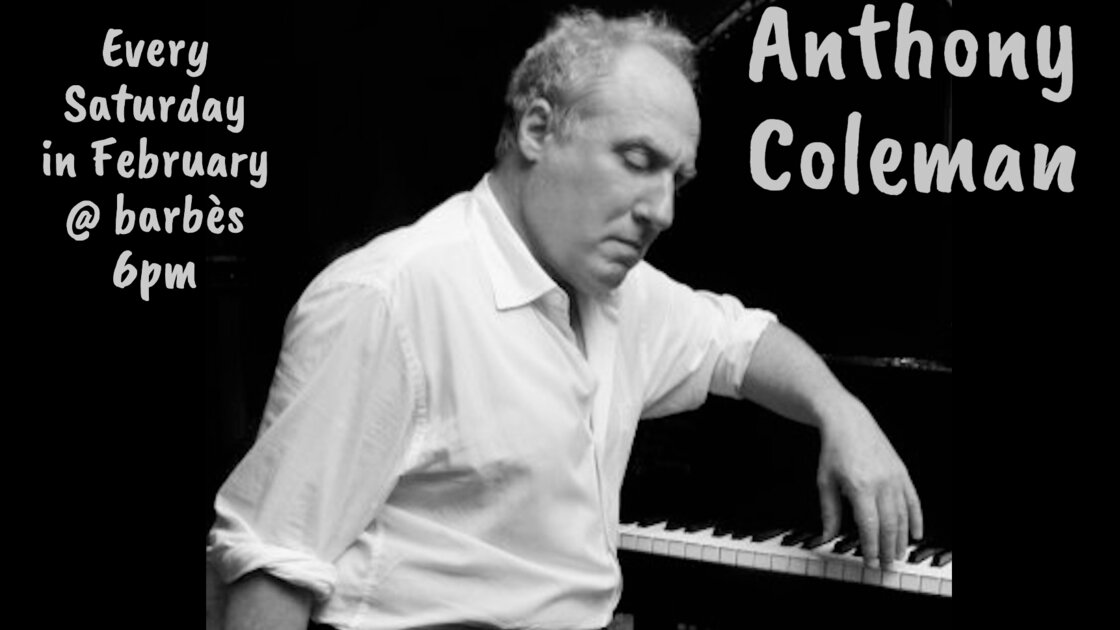 Sat, 04 Feb 2023 (EST)
06:00PM - 07:30PM
Event past
Artist
Anthony Coleman @ Barbès
Pianist and composer Anthony Coleman will be performing In residence every Saturday at 6pm in February. Guests tba

Coleman has presented his own work at the Sarajevo Jazz Festival (Bosnia), North Sea Jazz Festival (Holland), Saalfelden Festival (Austria), and the Krakow and Vienna Jewish Culture Festivals. He has been the recipient of too many commissions to list and he has recorded extensively for Tzadik and include the trio Sephardic Tinge (Sephardic Tinge, 1995; Morenica, 1998; Our Beautiful Garden is Open, 2002) and Selfhaters Orchestra (Selfhaters, 1996; The Abysmal Richness of the Infinite Proximity of the Same, 1998). Coleman has also toured and recorded with John Zorn, Elliott Sharp, Marc Ribot, Shelley Hirsch, Roy Nathanson, and many others.


Barbès has been lucky to host him numerous times in the past twenty years - and here is to hoping there will be twenty more.

This week: Anthony Coleman - piano solo
============================


6pm
$20 Tickets -
Purchase tickets now or in person that night.
Seats are not guaranteed and are first come first served