Bansuri Concert by Jay Gandhi
by
Chhandayan Programming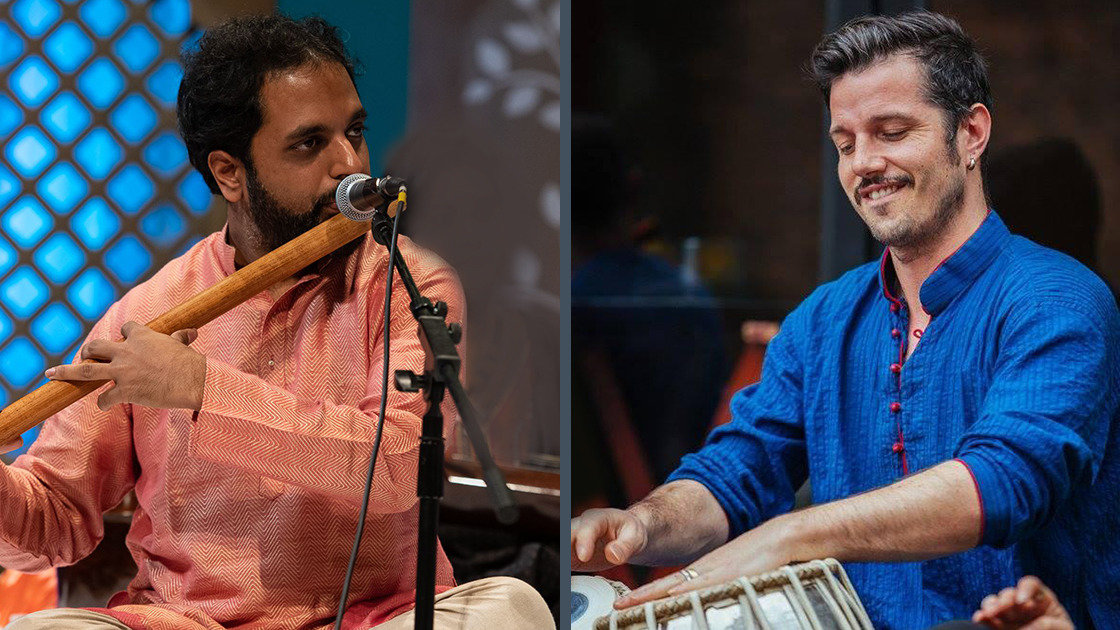 Sat, 21 December 2019

07:30PM - 09:30PM (EST)

Event past Promoter Dibyarka Chatterjee Organizer Chhandayan Programming Artist Jay Gandhi Ehren Hanson 12/21/2019 3pm: Online ticket sales are now closed, but can be purchased in-person at the venue. This will be Bansuri concert by the brilliant Jay Gandhi. He will be accompanied by the accomplished tabla player Ehren Hanson. Jay Gandhi: A multifaceted artist, Jay's music is at once reflective of his devotion to his Guru, the inimitable legend of the bansuri, Pt Hariprasad Chaurasia, as well as a diverse range of other musical influences. Jay's initial training in Hindustani music was under Smt. Kum Kum Sanyal (vocal) and later in bansuri under Pt. Ronu Majumdar and Pt. Raghunath Seth. Inspired to gain deeper knowledge of both the gayaki ang (vocal style) as well as the tantrakari ang (stringed instrument style), Jay has also taken valuable guidance from Pt Vidyadhar Vyas (vocal) and Pt. Nayan Ghosh (sitar, tabla). In 2006, he was blessed to have been accepted as a disciple of Padma Vibhushan Pt. Hariprasad Chaurasia, and has since had the honor of accompanying his Guru on stage for multiple concert tours. From his formative years, Jay's musical inclinations were not limited to that of the Indian sub-continent and he was also strongly drawn to the music of the African diaspora and American Jazz in particular. With the desire to bring the sound and versatility of the bansuri into the jazz idiom in a meaningful way, he formally studied Jazz Performance at Oberlin College/Conservatory of Music (Ohio) and trained under such Jazz luminaries as Gary Bartz and the late Marcus Belgrave. Today, his journey into this world continues to evolve in new and promising ways, and in more recent times he has had the fortune of performing with such greats as Ravi Coltrane, Reggie Workman, Jeff "Tain" Watts, as well as of sharing the stage with one of the great voices of the tenor saxophone, Pharoah Sanders himself. A recipient of the prestigious AIIS Performing Arts Fellowship, Jay maintains a busy schedule performing for audiences across the globe. He currently is based out of New York City, where he is very active as both a teacher and performer and also as a founding member of Brooklyn Raga Massive, a prominent musicians collective. Ehren Hanson: Ehren Hanson began learning tabla at age 15 under Misha Masud in New York City. In 2000, he became a disciple of Pandit Anindo Chatterjee. Ehren went on to teach rhythm as an assistant professor at Bard College in 2002, and in 2005 he received the Senior Performing Arts Fellowship from the American Institute of Indian Studies. He has accompanied great musicians including Pandit Debi Prasad Chatterjee, Pandit Subrata Roy Chaudhuri and Steve Gorn. Ehren is the director of the Anindo Chatterjee School of Tabla in Brooklyn, NY, and is an active performer and teacher. This concert is dedicated to the fond memories of Mr. Chandrakant Rao. Chhandayan Center for Indian Music is an ideal setting to immerse into the subtitles of such programs.