Bansuri Lesson with Jayanta Banerjee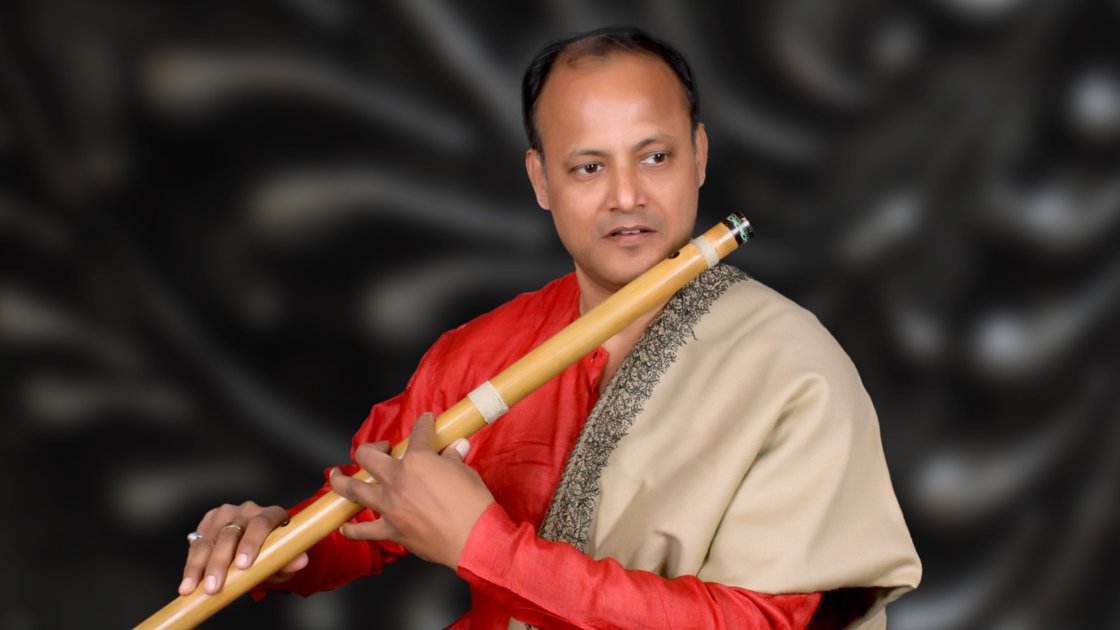 This is an in-person event
05 Dec, 2021, 12:00PM to
31 Dec, 2025, 1:00PM (EST)
Happening now
Chhandayan Center for Indian Music
4 West 43rd Street, #616
New York, NY 10036
Open Map
Organizer
Chhandayan Education
Accompanist
Jayanta Banerjee
'.. It was lyric, soulful, twenty-five minute presentation, with no break. Match that to any Western Classical Symphony ! ….Jayanta Banerjee is certainly a master of his difficult intrument. ..He made this a memorable evening….' — William Allin Storrer in 'Classical New Jersey'

Awards:
• Prestigious Title of SURMANI (Jewel of Music) by Sur Shingar Samsad, Mumbai.
• ABHINAV SWARNA SAMMAN by Abhinav Kala Parishad, Bhopal.

Lineage and Work:
• Aftab-e-Sitar Ustad Vilayat Khan's Only Ganda-bandh disciple of Bansuri,
• Only Indian Bansuri Player to play Duet concerts with Jazz legend of USA, David Liebman with rave
reviews by US critics,
• Only Bansuri Player to learn from Great Masters of Three Great Gharanas of Hindustani Music :
Imdadkhani Itawa Gharana, Gwalior Gharana, and Maihar Gharana.
• Disciple of last direct descendant of Gwalior Gharana Pandit Balasaheb Poochwale,
• Disciple of Pandit Ravi Garud and Pandit Devendra Murdeshwar, the son-in-law and chief disciple of
Bansuri pioneer Pannalal Ghosh of Maihar Gharana),
• In-depth guidance from Pandit Ramdas Moongre (disciple of Pandit Kumar Gandharva),
• Guidance from great Beenkar (Veena Player) and doyen of Dagar Dhrupad Gharana Ustad Zia
Mohiuddin Khan Dagar.
• Initial training in music from father Late Shri Purna Ranjan Banerjee (disciple of Pandit Girija Shankar
Chakravarty & Pandit Jamini Ganguly of Kolkata) and uncle Pandit Bijoy Ranjan Banerjee (disciple of
Sangeetacharya Pandit Tarapada Chakravarty of Kotali Gharana)
• Performances at various major music festivals in India and abroad (list can be provided on demand).
Garnered attention of the Western as well as Indian Media (major press reviews listed below).
• Regular broadcasts from All India Radio till travel to the United States in the year 1998.
• Award winning Information Technology Manager with over 21 years experience managing, architecting
and implementing Global Decision Support Systems and Business Intelligence Solutions for Fortune
500 companies like Verizon, Johnson & Johnson, Novartis, Mercedes-Benz, Philips, Merck, Cognizant
Technology Solutions, Hospitals & Healthcare Corporation-City of New York, etc.