Room | to | Breathe: BREAKING WAVES (First Stream)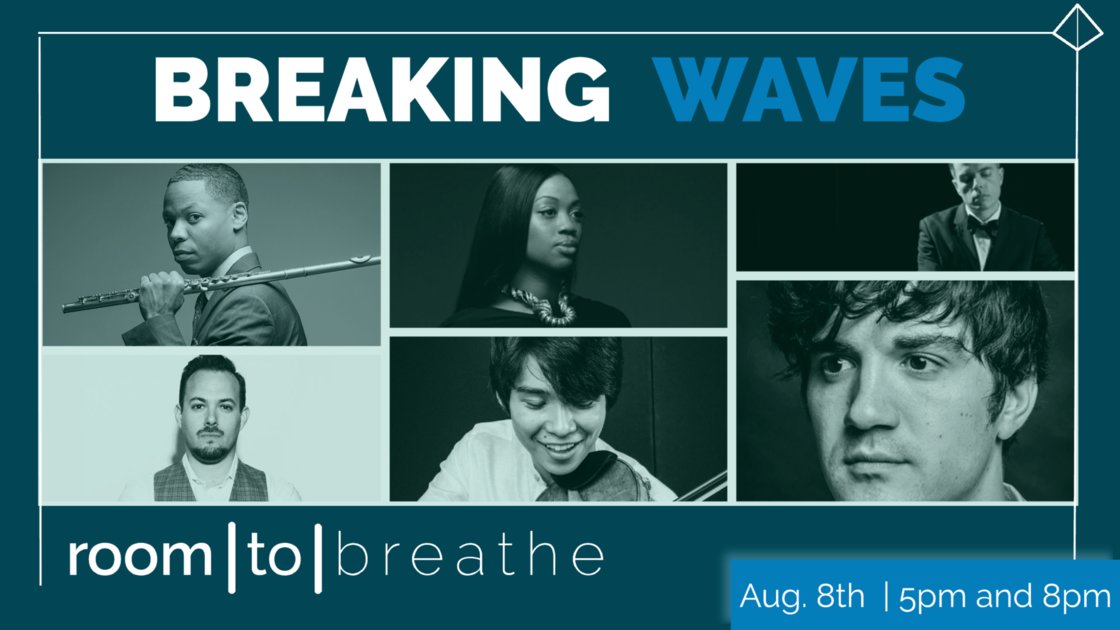 Sat, 08 Aug 2020 EDT

05:05PM - 06:00PM (EDT)

Event past Artistic Director Blythe Gaissert Levitt Michael Kelly Louis Levitt Producer Beth Beauchamp Organizer the cell Artist Brandon George Jonathan Miron Jordan Dodson Djordje Nesic Laquita Mitchell Featuring: BRANDON PATRICK GEORGE flute, JORDAN DODSON guitar, LOUIS LEVITT double-bass JONATHAN MIRON violin, LAQUITA MITCHELL soprano, DJORDJE NESIC piano "Breaking Waves" engages with the seemingly endless fight for access through sound and spoken word. Part of all proceeds will benefit Partners in Health. (PIH.org) Across oceans, as well as right in our own backyard, the world's population fights for access to basic healthcare needs. As we face the global pandemic, these needs are urgent and greater than ever. Tickets are $25 plus fees Part of all proceeds will benefit Partners in Health. (PIH.org) **As always, we are taking great care to ensure everyone's safety. Any artist not actively performing, including our production team, is masked, socially distanced and in ventilated spaces, with surfaces regularly disinfected. And to boot, our core artistic team has been socially podding together. It is such a privilege to discover pathways to making music together again and to share it with you in your home.