BRM Weekly: 100 Stringed - Santoor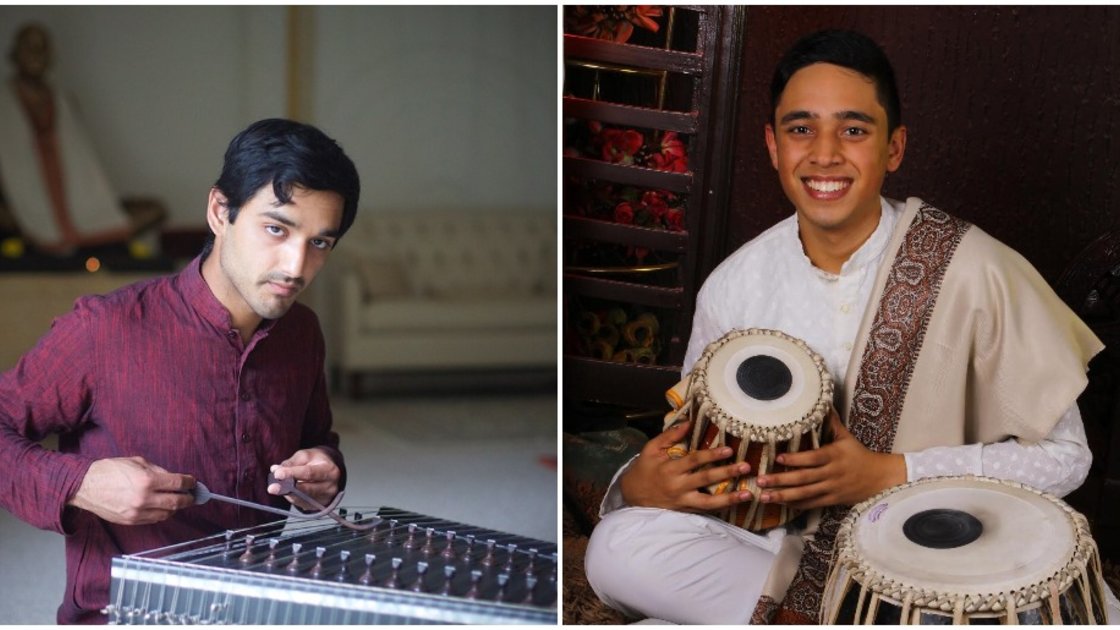 This is an in-person event

Thu, 20 December 2018

08:00PM - 11:55PM (EST)

Event past $10 Advance | $15 Door | 8pm | BRM Weekly Raga Jam- 10pm A very special evening featuring two of the NY regions exciting performers - Vinay Desai and Tejas Tope. Desai and Tope will explore melody and rhythm in the modern tradition of their Guru's, Pandit Shiv Kumar Sharma, and Pandit Anindo Chatterjee. Initially, Vinay received knowledge in vocal/harmonium/tabla from Shafiq Rahman in his teenage years. After completing his college in pre-pharmaceutical science as well as pre-law in Delaware, Vinay sought out to learn Santoor in India. In 2011, with blessings and direct guidance of Padma Vibhushan Pandit Shivkumar Sharma, Vinay began his studies under Takahiro Arai and Dhananjay Daithankar. He later moved back to the USA to learn from Kunal Gunjal. To expand his knowledge in music, Vinay has learned from different Maestros such as late Pandit Ramesh Mishraji, Parthasarathi Chatterjee, Jay Gandhiji, Suryaksha Deshpandejii, and sits with Maestros who come through Shanti Mandir for performances to expand his knowledge and receive the invaluable blessings of them all. Now, Vinay learns from Pandit Shivkumar Sharma directly. Tejas Tope (www.tejastope.com) is 21 years old, from Long Island New York, and is a senior at NYU Stern School of Business. Tejas has been learning tabla from Pt. Samir Chatterjee for 15 years. Additionally, since 2011, Tejas has been attending classes in the Summer with Ustad Zakir Hussain. At Zakirji's invitation, Tejas performed a tabla solo at the Barsi of Ustad Alla Rakha on February 3, 2018 at Shanmukhananda Hall in Mumbai. At the ages of 7, 12, and 14, with the blessings of his Guru, he participated in one of USA's highly acclaimed 5th, 10th, and 14th Annual All Night Concerts (May 2004, May 2009, May 2012) held in New York City, organized by Chhandayan (www.tabla.org). In 2004 and 2009, he participated in the Tablaphilia ensembles. Tejas accompanied Shri. Samarth Nagarkar on tabla at the 13th All Night Concert held in New York City, organized by Chhandayan in May 2012 and shared the stage with some of the legends in Hindustani Classical music Vinay Desai- Santoor Tejas Tope- Tabla **Special announcement for Musicians!** BRM cordially invites you to join us in the ongoing effort to cultivate a home for intercultural musical dialogue. We are happy to offer FREE ENTRY TO MUSICIANS AFTER 10 PM WHO COME WITH THEIR INSTRUMENTS AND ARE READY TO PLAY! Please come out and engage with one of NYC's most vibrant and diverse communities of improvising musicians hailing from all over the music world!