BRM Weekly: Achyut Joshi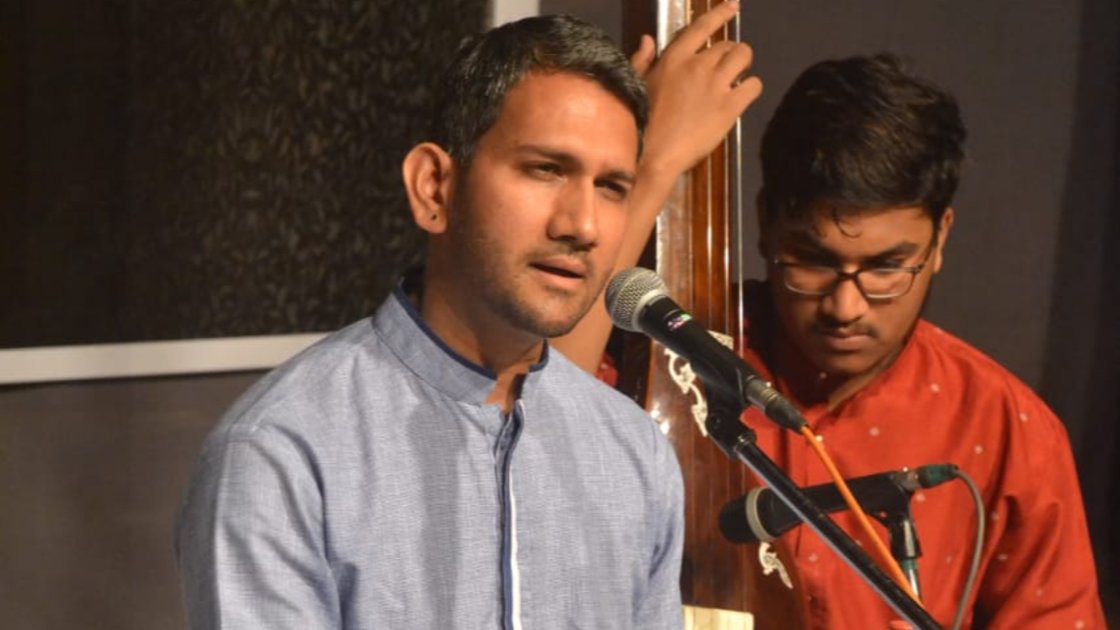 This is an in-person event

Thu, 24 October 2019

08:00PM - 11:55PM (EDT)

Event past Artist Achyut Joshi Organizer Jacob Ellis $10 Advance | $15 Door | 8pm Doors Open | 8:30pm Music | 10pm BRM Weekly Raga Jam Achyut Joshi will present a Hindustani vocal performance starting with khayal, followed by thumri. He will be accompanied by Meghashyam Keshav on the tabla and Rohan Prabhudesai on the harmonium. Achyut Joshi is an emerging Hindustani (North-Indian classical) vocalist of the Jaipur-Atrauli gharana. Born in India and raised in New York, Achyut absorbed a variety of musical influences growing up: bhajans at temples, opera, and Broadway at school, Bollywood and rhythm & blues at home. These rich and diverse influences have contributed to his warmth, soulfulness, and versatility as a Hindustani vocalist. Achyut started his initial training with Shri Shiv Shankar Pandey in Jaipur. On a US Fulbright scholarship, Achyut started intensive study with Pandit Raghunandan Panshikar, the foremost disciple of world-renowned vocalist Gaan-Saraswati Kishori Amonkar. Over the past 16 years, Achyut has also received extensive training from Raghunandan-ji in light musical forms such as bhajans, abhangs and ghazals. Achyut also learns thumri/dadra separately from Vidushi Subhra Guha in Kolkata. Professionally, Achyut is a high school math teacher. He now tutors math students and teaches music students privately in New York City. Amod Dandawate - tabla Rohan Prabhudesai - harmonium Achyut Joshi - vocals **Special announcement for Musicians!** BRM cordially invites you to join us in the ongoing effort to cultivate a home for intercultural musical dialogue. We are happy to offer FREE ENTRY TO MUSICIANS AFTER 10 PM WHO COME WITH THEIR INSTRUMENTS AND ARE READY TO PLAY! Please come out and engage with one of NYC's most vibrant and diverse communities of improvising musicians hailing from all over the music world!