BRM Weekly: Bhargavi Balasubramaniam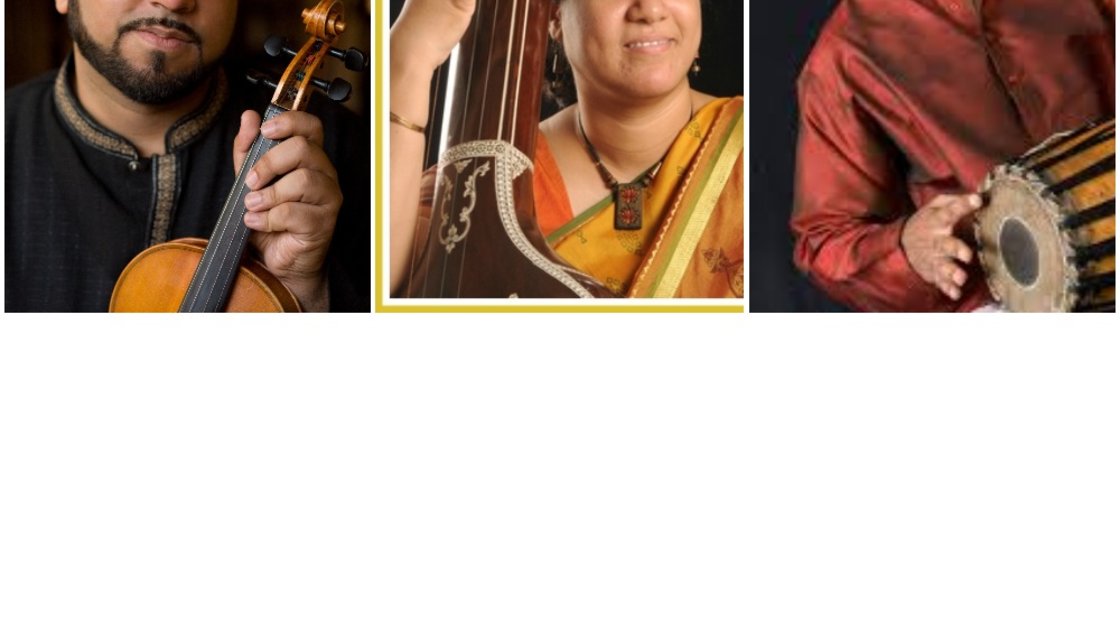 This is an in-person event

Thu, 05 July 2018

08:00PM - 11:55PM (EDT)

Event past Collaborator Arun Ramamurthy Bhargavi Balasubramaniam is a senior disciple of Sangeet Samraat Chitravina N Ravikiran and is a naturally talented, multi-faceted and versatile performer in both vocal and chitravina. Her deep-rooted classical mind and her ability to handle core-carnatic ragas with ease have won her critical acclaim, not only with rasikas but also among fellow musicians. She will be joined by BRM regulars Arun Ramamurthy on violin and Bala Skandan on mridangam. Bhargavi Balasubramaniam - vocal Arun Ramamurthy - violin Bala Skandan - mridangam Balasubramaniam has performed numerous solo vocal & chitravina concerts for several organizations in India, USA, Canada and the Middle East and collaborative concerts with many reputed musicians. Bhargavi has also had the privelege of performing for senior dancers such as Pt Birju Maharaj, C V Chandrashekar, Guru Rhadha, Bragha Bessell and Sujata Mohapatra. She has performed along with her Guru Shri Ravikiran in reputed venues across the world and been featured in special shows for the national networks of France and Greece. Bhargavi is a graded artist of All India Radio in both vocal & chitravina and has been recognised and honoured with titles such as 'Sathya Sunada Sundaram' and 'Isai Arasi', by the Bharatanjali Trust and Trinity Fine Arts. Recently, she had the honour of receiving the "T S Balakrishna Sastrigal Award for Excellence in the field of music" from Sangita Kalanidhi Dr Umayalpuram K Sivaraman. Bhargavi is a much sought-after Guru and is well known for her contributions as a core-trainer for the 'Sustaining Sampradaya' programme, at the Cleveland Thyagaraja Festival and for training several award-winning disciples. Bhargavi is the architect of the popular and much-acclaimed website venkatakavi.org, dedicated to the master composer, Oottukkadu Venkata Kavi. **Special announcement for Musicians!** BRM cordially invites you to join us in the ongoing effort to cultivate a home for intercultural musical dialogue. We are happy to offer FREE ENTRY TO MUSICIANS AFTER 10 PM WHO COME WITH THEIR INSTRUMENTS AND ARE READY TO PLAY! Please come out and engage with one of NYC's most vibrant and diverse communities of improvising musicians hailing from all over the music world!