BRM Weekly: Brian Shankar Adler's Fourth Dimension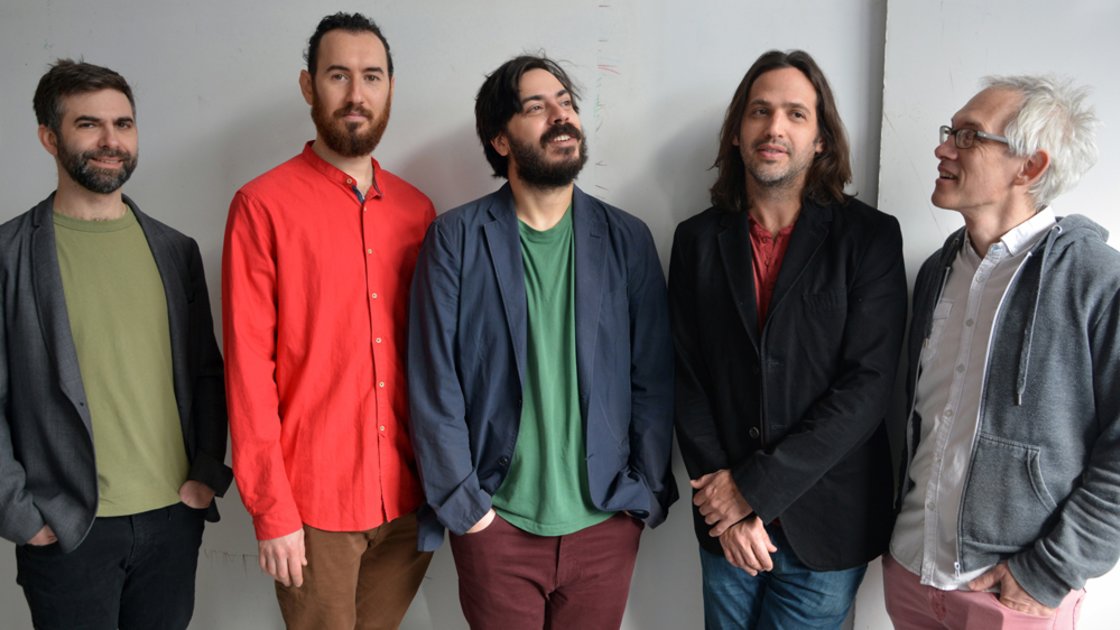 Thu, 05 Dec 2019 (EST)

08:00PM - 11:55PM

Event past $10 Advance | $15 Door | 8pm Doors Open | 8:30pm Music | 10pm BRM Weekly Raga Jam Brian Shankar Adler builds surreal musical landscapes and structures out of textless mantras, disintegrating drones, and mind-bending polyrhythms. At this performance, the ensemble will celebrate the release of their new album: Fourth Dimension. Matt Moran- vibes Santiago Leibson- piano Jonathan Goldberger- guitar Rob Jost- bass Brian Shankar Adler- drums Brian Shankar Adler is a multidisciplinary drummer, percussionist, and composer whose music: "flows organically in pursuit of mystery, movingly existing in an ultimate state of fluidity," according to Jordan Richardson of Canadian Audiophile. Most at home playing a set of drums augmented with found objects and percussive instruments from India and South America, his music spans widely from the sacred to the absurd with percolating rhythms that lift the music with personality and grace. Born with the name Shankar, Adler was raised in an ashram. At the age of five, he began his musical training, reciting classical Indian drum syllables and providing the heartbeat for chants on a mridang. He remembers extended periods of time spent in silence during which the subtler human and environmental sounds took on the qualities of a melody. Over the years, a strong inner compass led him from playing bhajans and Hindustani music to psychedelic groove-based music, jazz, tango, Jewish music, opera, and new music. Upon graduating from New England Conservatory in 2005, Adler has resided in New York City. He has presented music in halls, clubs, museums, and sacred spaces including Carnegie Hall, Lincoln Center, Roulette, Rubin Museum, Smalls, and the Kennedy Center. He has been recorded on over thirty albums and has worked with: Bash the Trash, Bomba de Tiempo, Bombay Rickey, Chelsea Clinton, Moppa Elliott, Sheila Jordan, Guillermo Klein, Frank London, Kate McGarry, Kamala Sankaram and Elizabeth Swados. Adler has been featured on WNYC's "New Sounds," Jason Bivin's book "Spirits Rejoice" and has written, helped to develop, perform on or direct various film, commercial and theatrical scores including "Of Many," "Nomad," "Sistas," "The Merchant of Venice" and "Thumbprint." Adler currently leads Shankar, an ensemble dedicated to performing his original compositions and the Human Time Machine, an improvised drumming group that uses a hand signals to morph rhythms in real time. Other projects include Prana Trio, Four Across, Helium Music Project. **Special announcement for Musicians!** BRM cordially invites you to join us in the ongoing effort to cultivate a home for intercultural musical dialogue. We are happy to offer FREE ENTRY TO MUSICIANS AFTER 10 PM WHO COME WITH THEIR INSTRUMENTS AND ARE READY TO PLAY! Please come out and engage with one of NYC's most vibrant and diverse communities of improvising musicians hailing from all over the music world!