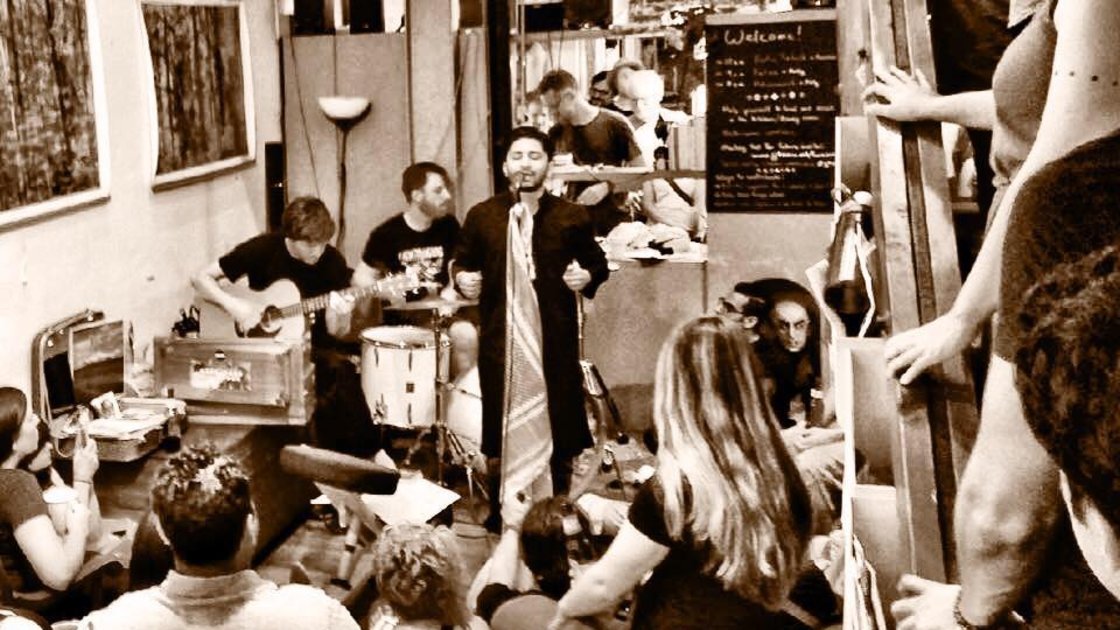 Day and Time
Thu, 16 May 2019
08:00PM - 11:55PM (EDT)
Description
$10 Advance | $15 Door | 8pm Doors Open | 8:30pm Music | 10pm BRM Weekly Raga Jam
Transcending cultural preconceptions and genre-specificity, you will hear 14th-century style Sufi vocals, Spanish Guitar (using various world/folk music systems), Balkan trumpet, Harmonium, Electric Guitar, Bass, and Drums (standard modern kit) and Tabla.
Described by NPR as a "cure for alienation" and "music that's not about means to ends but about meaning and transcendence", New York-based "Falsa" is a cathartic musical experience rooted in 14th century Sufi music of North India and Pakistan; and developed into a chamber fusion ensemble, a diverse group of extraordinary improvisational musicians dedicated to craft. The effect of listening to Falsa is to be transported both inwards and across centuries of joys, sorrows, and longings.
Umer Piracha: vocals
Tom Deis: bass and harmonium
Roshni Samlal: tabla
Greg Foran: drums
Paul Arendt: Spanish guitar (plugs into PA),
Kenny Warren: trumpet
**Special announcement for Musicians!** BRM cordially invites you to join us in the ongoing effort to cultivate a home for intercultural musical dialogue. We are happy to offer FREE ENTRY TO MUSICIANS AFTER 10 PM WHO COME WITH THEIR INSTRUMENTS AND ARE READY TO PLAY! Please come out and engage with one of NYC's most vibrant and diverse communities of improvising musicians hailing from all over the music world!
Day and Time
Thu, 16 May 2019
08:00PM - 11:55PM (EDT)