BRM Weekly: K.G. Westman and Roshni Samlal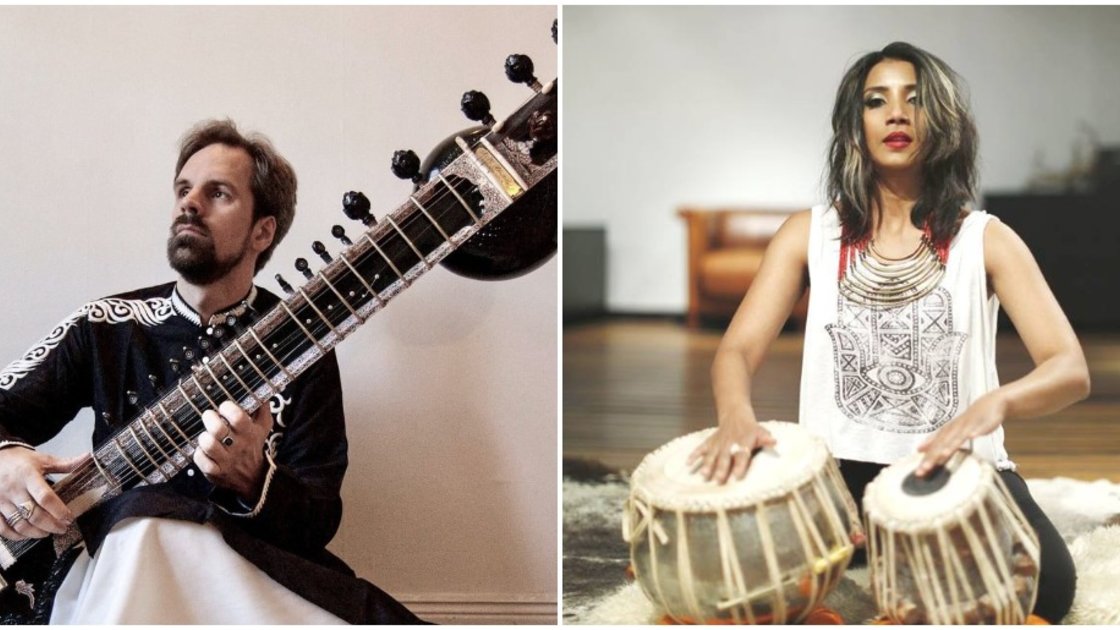 Thu, 13 Sep 2018 EDT

08:00PM - 11:55PM (EDT)

Event past When two performers of so different origins such as Sweden and Trinidad comes together to play Indian classical music in the United States, it proves that this is music actually is universal music. At the same time traditional, modern, meditative, unpredictable and energetic. Be mesmerized by the iconic instruments sitar and tabla as they weave their intricate fabric of raag and taal. K.G. Westman is one of Europe´s foremost sitar players in the field of North Indian classical and semi-classical music. As a senior disciple of Pandit Rabindra Narayan Goswami he has performed in India, Sri Lanka, Europe, USA, and Russia as well as for radio and T.V. The interest in Indian music began when his father moved to Kerala in 1996. Already an accomplished guitar player and recording artist, he started to learn the basics of sitar technique, raag and taal in 2004 from Stian Grimstad. The following year K.G. took lessons from Anil Singh of Dharmashala. Returning the year after that, he was accepted as a student of Goswamiji and has since then returned to him every year for learning new raagas and to deepen the understanding of the art. Roshni Samlal is a New York–based tabla player originating from Trinidad, WI, where she was initiated into the tradition of Indian classical music at the age of 5, into the academic community of "Bharatiya Vidya Sansthan", taught by the Hindusthani classical theorist and composer, Professor H.S.Adesh, both in vocal performance and tabla. Since 1998 he has continued her tutelage in the Benares style of tabla playing under Shri Tapan Modak and is currently a student of the epic Farukhbad exponent Pt. Anindo Chatterjee and the masterful Punjab/Benares. While her passion is Indian classical tabla, Roshni has performed in many collaborative settings in creating scores for films and playing for kirtan singers such as Snatam Kaur and Nina Rao. Roshni has had the opportunity to accompany maestros in the Hindustani classical world, such as Pt. Subrata Roy Chaudhuri, Steve Gorn. Roshni is an actively performing member of the innovative collective, the Brooklyn Raga Massive and teaches in the NY area. **Special announcement for Musicians!** BRM cordially invites you to join us in the ongoing effort to cultivate a home for intercultural musical dialogue. We are happy to offer FREE ENTRY TO MUSICIANS AFTER 10 PM WHO COME WITH THEIR INSTRUMENTS AND ARE READY TO PLAY! Please come out and engage with one of NYC's most vibrant and diverse communities of improvising musicians hailing from all over the music world!