BRM Weekly: Mysore Karthik and Arun Ramamurthy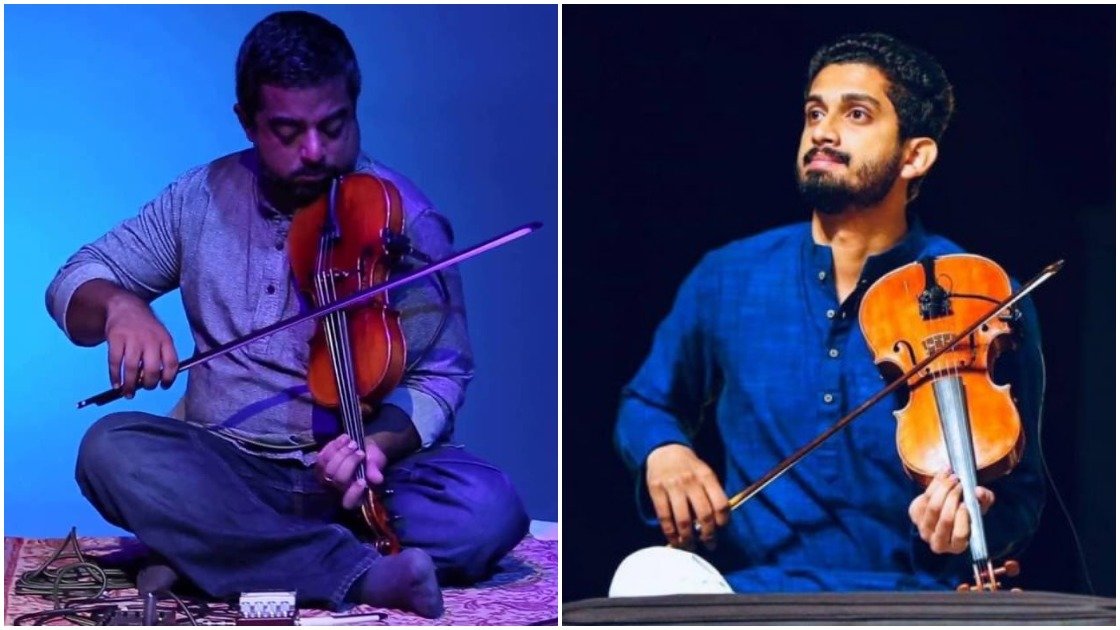 Thu, 29 August 2019

08:00PM - 11:55PM (EDT)

Event past Artist Arun Ramamurthy $10 Advance | $15 Door | 8pm Doors Open | 8:30pm Music | 10pm BRM Weekly Raga Jam Mysore Karthik and Arun Ramamurthy are musical family. Karthik is the son of violin virtuoso Mysore Nagaraj, and is a brilliant violinist on his first US tour. Arun studied with brothers Nagaraj & Manjunath in the same house as Karthik, both of them absorbing similar styles. In this long-overdue meeting, they present a violin duet. Mysore Karthik - violin Arun Ramamurthy - violin Kavi Srinivasaraghavan - mridangam ----------------- A dynamic violinist from the musically rich city of Mysore, Mysore N Karthik is the son and disciple of legendary violinist Mysore M Nagaraj. A remarkable child prodigy, Karthik has been able to capture music lovers by emerging as the promising violinist in the Carnatic Music arena. Trained in traditional method of music teaching, Karthik's musical talents were first revealed at a tender age of 8 and since then, has not only enthralled music lovers, but also made rapid strides with his extraordinary musical acumen and technical virtuosity. Karthik has mastered the unique style of playing Violin, designed by his father which is marked by strict adherence to classicism with perfect blend of emotive appeal and technical mastery. This form is recognized as one of the best in the art of violin playing. His performances evoke peace, tranquility and exhilaration. Karthik is one of the youngest musicians in India to be awarded an A grade from All India Radio and Doordarshan, a very significant recognition by Government of India. Arun Ramamurthy is a versatile violinist, composer and educator based in NYC. A disciple of the celebrated Carnatic violinist brothers, Dr. Mysore Manjunath & Sri Mysore Nagaraj, Arun has become one of the country's leading Indian Classical and crossover musicians. He has carved a niche for himself as a multifaceted artist, performing internationally in both traditional Carnatic and Hindustani settings as well as cross genre creative projects. Arun has been fortunate to perform with artists such as Dr. Balamurali Krishna, Sudha Ragunathan, Anindo Chatterjee, Mashkoor Ali Khan, Marc Cary, Amir ElSaffar, Awa Sangho among others. He leads the Arun Ramamurthy Trio, an ensemble that brings a fresh approach to age-old South Indian classical repertoire and raga inspired originals. Praised by All About Jazz as "a beautiful, exotic, ear-opening listening experience" his trio's debut album "Jazz Carnatica" was picked by NPR's New Sounds as a Top New Release. Arun is a co-founder of Brooklyn Raga Massive, an artist collective dedicated to creating cross-cultural understanding through the lens of Indian classical and Raga inspired music. He created the concert series Carnatic Sundays at Cornelia Street Café, an iconic jazz venue in New York's West Village. **Special announcement for Musicians!** BRM cordially invites you to join us in the ongoing effort to cultivate a home for intercultural musical dialogue. We are happy to offer FREE ENTRY TO MUSICIANS AFTER 10 PM WHO COME WITH THEIR INSTRUMENTS AND ARE READY TO PLAY! Please come out and engage with one of NYC's most vibrant and diverse communities of improvising musicians hailing from all over the music world!