BRM Weekly: Sitar/Tabla and New World Dhrupad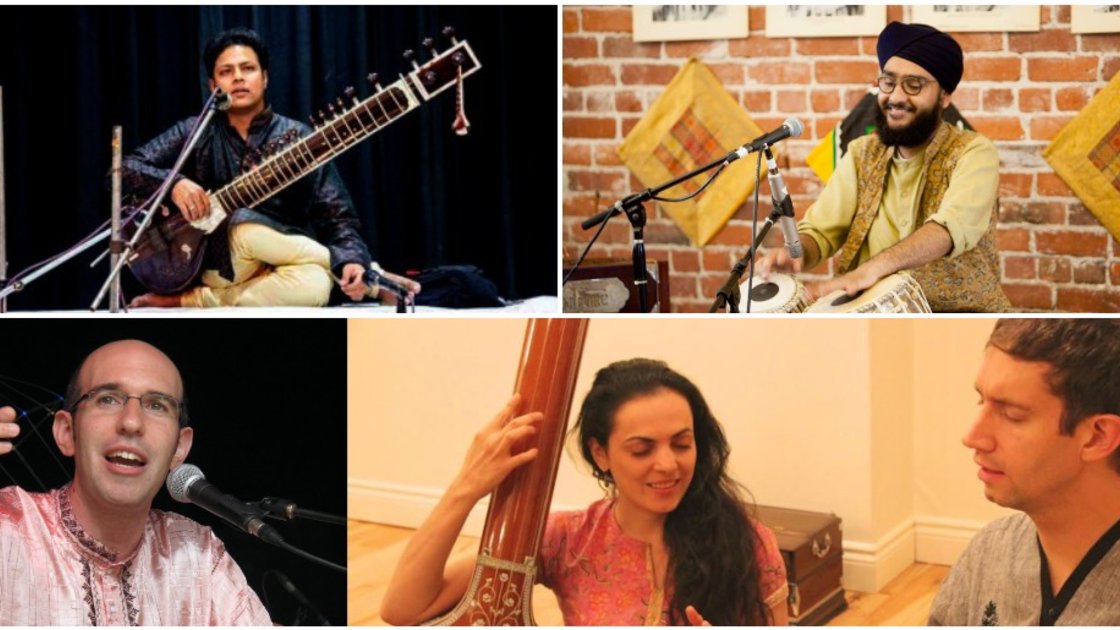 Thu, 11 Oct 2018 EDT

08:00PM - 11:55PM (EDT)

Event past $10 Advance | $15 Door | 8pm | BRM Weekly Raga Jam- 11pm Starting at 8PM, this night we present a special double bill of travelling artists: Payton MacDonald and Ina Filip explore the Naad Yoga of Dhrupad, a 700-year-old tradition of North Indian Hindustani music. Dhrupad is a majestic and meditative music that explores the depths of raga, with purity of tone and pitch. A special guest will join them on the tabla. Payton MacDonald and Ina Filip are both disciples of Dhrupad masters Gundecha Brothers. Payton and Ina are exploring a rare male/female jugalbandi ensemble, focusing on the Dagar Bani tradition of clarity of sur and thorough exploration of raga. All three artists have concertized extensively around the world, made numerous acclaimed recordings, and have spent extended periods of time in India learning from their Gurus. Subhranil Sarkar is regarded as one of the most promising Sitar-players of his generation. He belongs to Sitar's first family, the 'Etawah Gharana'. He was initiated into music at the age of 6 by Sri Bimal Chatterjee of 'Etawah Gharana'. He gave his first public performance at the age of 8 in Kolkota, and he started performing at the All India Radio, Kolkata from the age of 9. Subhranil Sarkar has performed in numerous concerts in India, Europe, Mexico, and U.S.A. Kabir Jhita is a tabla player in San Francisco, CA. He is fortunate to be a disciple of Pt. Abhijit Banerjee. Kabir learns in the traditional style of guru-shishya parampara and has spent time in India performing alongside his guru. His passion for music extends to his commitment in celebrating traditional Punjabi folk dance with his dance company, Got Bhangra. 8pm- Subhranil Sarkar - sitar, Kabir Jhita - tabla 9:30- New World Dhrupad - Payton MacDonald- vocals, Ina Filip - vocals, Shawn Mativetsky - tabla 11- Jam Session **Special announcement for Musicians!** BRM cordially invites you to join us in the ongoing effort to cultivate a home for intercultural musical dialogue. We are happy to offer FREE ENTRY TO MUSICIANS AFTER 10 PM WHO COME WITH THEIR INSTRUMENTS AND ARE READY TO PLAY! Please come out and engage with one of NYC's most vibrant and diverse communities of improvising musicians hailing from all over the music world!