BRM Weekly: The Wandering Poet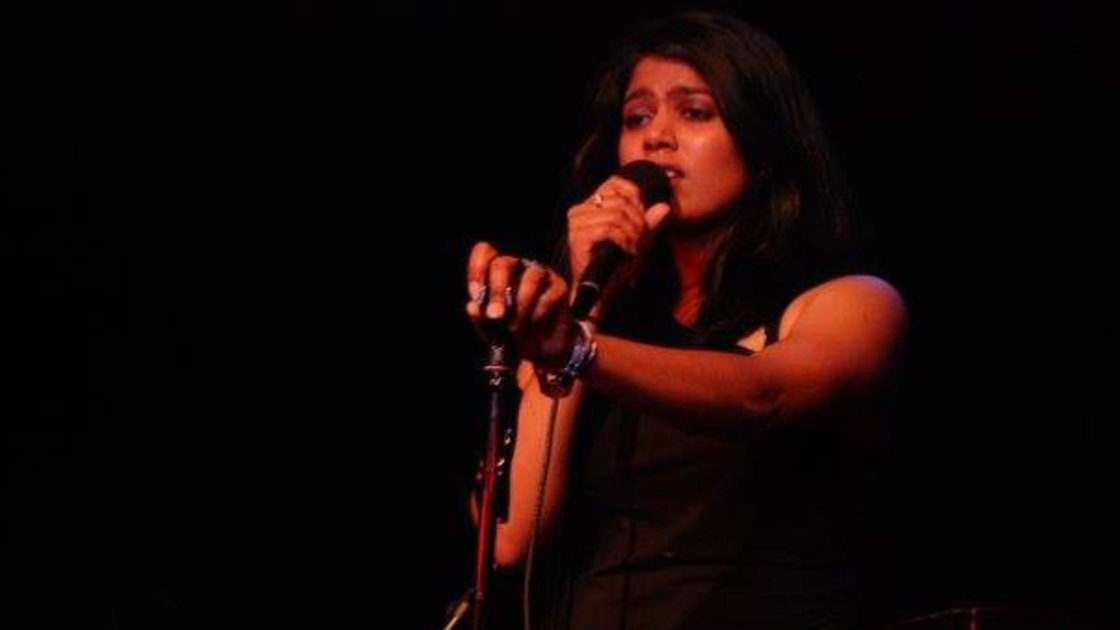 This is an in-person event

Thu, 31 January 2019

08:00PM - 11:55PM (EST)

Event past $10 Advance | $15 Door | 8pm | BRM Weekly Raga Jam- 10pm 'The Wandering Poet' by Samyukta Ranganathan brings people together using music. Simple, beautiful traditional Indian melodies from a 12th-century opera have been arranged in a variety of styles, including, jazz, latin, chamber, and even electronica. The album was written to go beyond the notion of 'genre'. Regardless of where you are from and what music you are used to listening to, this album seems to bring together the kind of music that everyone can enjoy. Samyukta Ranganathan - Vocals Jeff McLaughlin - Guitar Ian Stewart - Bass Gabriel Globus - Hoenich - Percussion Samyukta Ranganathan is an awarding-winning singer of classical South Indian (Carnatic) music. She began her training at age 8 and had begun singing in the South Indian music circuit by age 13. Just a few years later she had given invited solo concerts at a number of historic venues across the region. Since then, her experience as a classical Indian singer has been bolstered by an active performance career that included several cities in South Africa and the United States. She received The Brinda Repertory Centenary award in 2015 for her work in Carnatic Music. Samyukta is collaborating with the best musicians from around the world on her solo album "The Wandering Poet" (https://soundcloud.com/srnathan). The project takes traditional Indian music pieces to arrangements in several genres including Latin, jazz, electronica, hip-hop and pop. **Special announcement for Musicians!** BRM cordially invites you to join us in the ongoing effort to cultivate a home for intercultural musical dialogue. We are happy to offer FREE ENTRY TO MUSICIANS AFTER 10 PM WHO COME WITH THEIR INSTRUMENTS AND ARE READY TO PLAY! Please come out and engage with one of NYC's most vibrant and diverse communities of improvising musicians hailing from all over the music world!