BRM Weekly: Tomchess, Mir Naqibul Islam, and Zach Swanson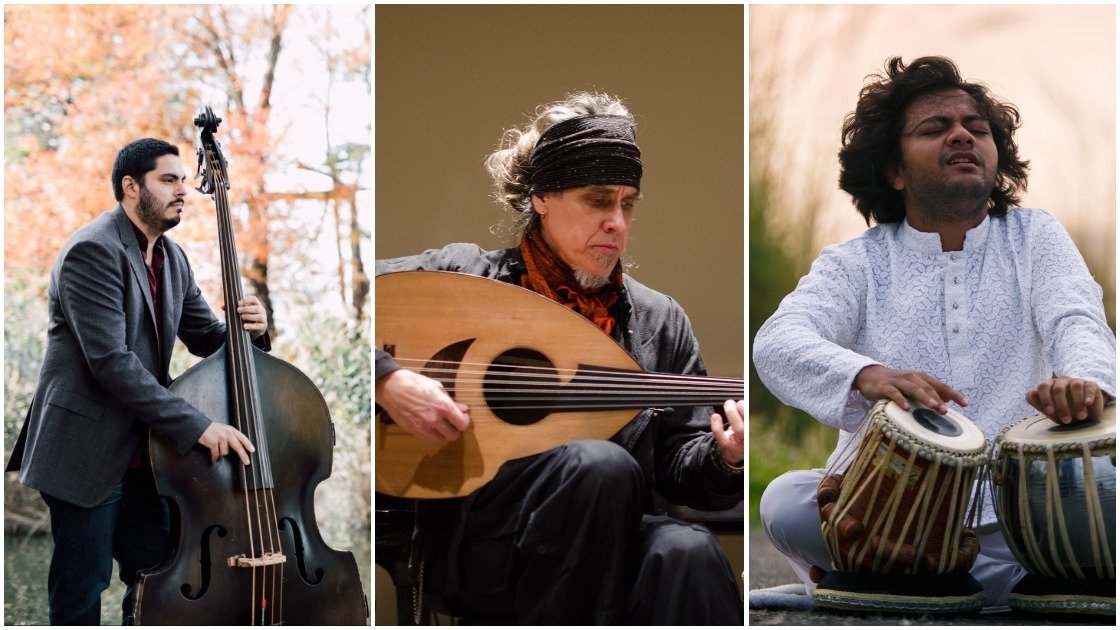 Thu, 30 Jan 2020 EST

08:00PM - 11:55PM (EST)

Event past Organizer Brooklyn Raga Massive $10 Advance | $15 Door | 8pm Doors Open | 8:30pm Music | 10pm BRM Weekly Raga Jam Tomchess enlists tabla player Mir Naqibul Islam and upright bassist Zach Swanson in an astonishing dialog of music's kinesis resulting not simply from the placement of sound-signs, or from the sound-sign's inherent fluidity, but from the poise they maintain while in motion. Chess's persistence in his work of blurred key centers and shadowy apparitional modulations, elusive forms and intricate lines promising to burst forth as a sound-sign of some kind but rarely if ever coalescing completely into an admitted genre appearance reveals something else lives among the whiplashing spirals and angled edges. Yet recognizing, much less defining that something proves evasive, and that is the definitive point bringing to the fore, not the thing itself but its potency, presenting that to us as life itself, in all its variability and seeming instability. https://www.facebook.com/Wildbeautifulmusic/ Instagram: birdoffire7 **Special announcement for Musicians!** BRM cordially invites you to join us in the ongoing effort to cultivate a home for intercultural musical dialogue. We are happy to offer FREE ENTRY TO MUSICIANS AFTER 10 PM WHO COME WITH THEIR INSTRUMENTS AND ARE READY TO PLAY! Please come out and engage with one of NYC's most vibrant and diverse communities of improvising musicians hailing from all over the music world!