Brooklyn Klezmer Picnic POSPONED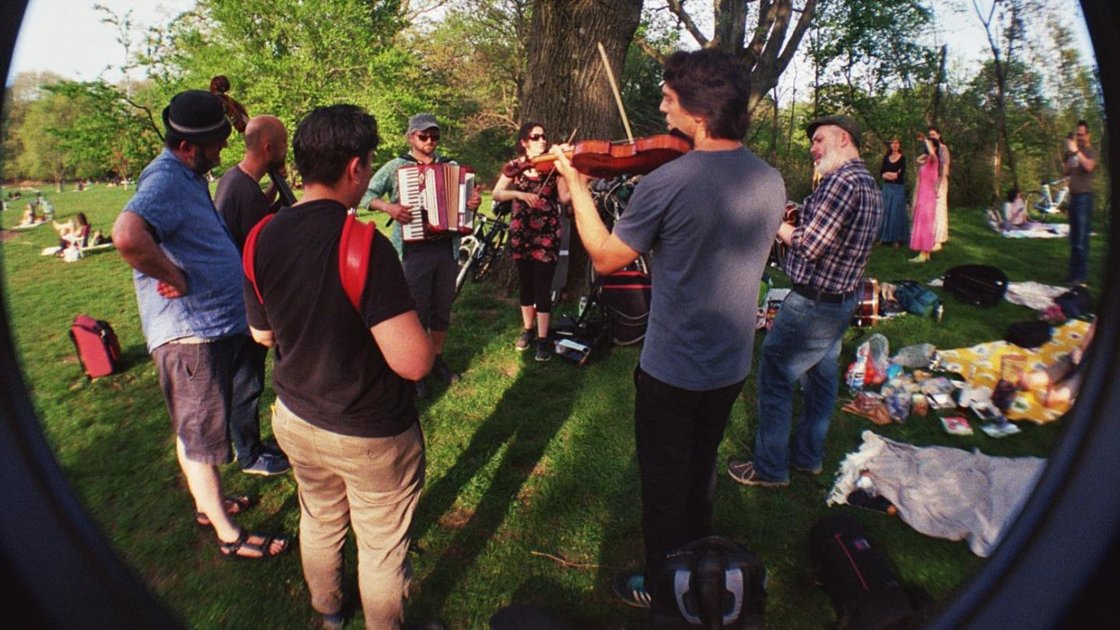 Tickets unavailable at this time
This is an in-person event that is also streaming online
Sun, 19 Dec 2021 EST
03:00PM - 06:00PM (EST)
Event past
Brooklyn Klezmer Picnic, started last summer as a socially distanced gathering in Prospect Park, is moving indoors!
And it will be back in January - stay tuned.

Roughly every third Sunday of the month, come to Barbes to play klezmer music in an informal and spontaneous setting - with space for everyone to join in playing, singing, dancing and listening. This is still a picnic, so you're welcome to bring (non-smelly) food (and even picnic blankets), but please order the drinks at the bar! Brooklyn Klezmer Picnic is organized by Riga born, Brooklyn based Ilya Shneyveys, klezmer accordionist, multi-instrumentalist and the co-founder of Berlin's legendary Neukölln Klezmer Sessions.
This Inaugural Indoor Brooklyn Klezmer Picnic will feature special guests Patty Farrell and Craig Judelman, all the way from Shtetl Berlin, in addition to a stellar line up of klezmer musicians, which may include you!

3-6PM
$20 suggested