BUCK AND A QUARTER QUARTET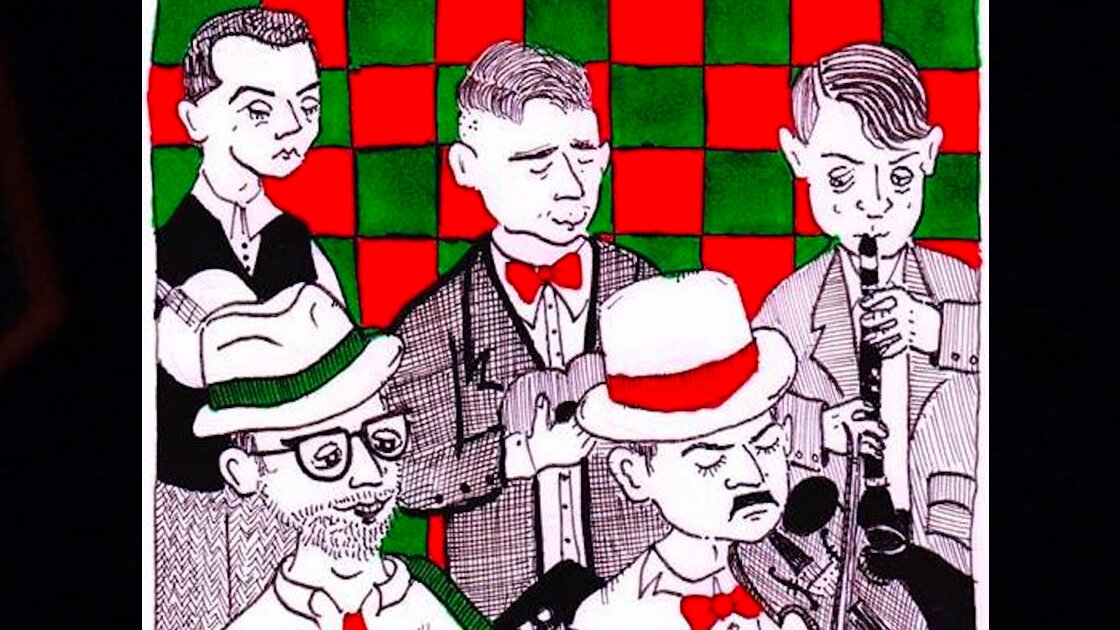 Wed, 20 Sep 2023 (EDT)
08:00PM - 09:30PM
Event past
Barbès
376 9th st
Brooklyn, NY 11215
Open Map
Founded in 2014,
Buck And A Quarter Quartet
was started by five friends who wanted to play the forgotten gems of the golden age of American popular music as a string band. They cover vintage pop, western swing, traditional jazz, tangos, and vintage-inspired originals, all in a category-defying style described as 'skiffle meets Cole Porter' and 'what kind of music IS this?'
Buck And A Quarter has been playing for dancing and listening at venues all over New York City and the northeast. Our line-up includes Brian Nalepka (gut-string bass and tuba), Mike Weatherly (plectrum guitar, banjo, and gut-string bass), John Bianchi (clarinet and saxes), John "Sir Scratchy" Landry (violin), Chris Bannon (tenor banjo), Angus Loten (tenor guitar and percussion), and Ben Mealer (national steel ukulele and tiple).

$15 suggested -
Donate online now or in person that day.