Charlie Loves our Band - Film Screening & Live Show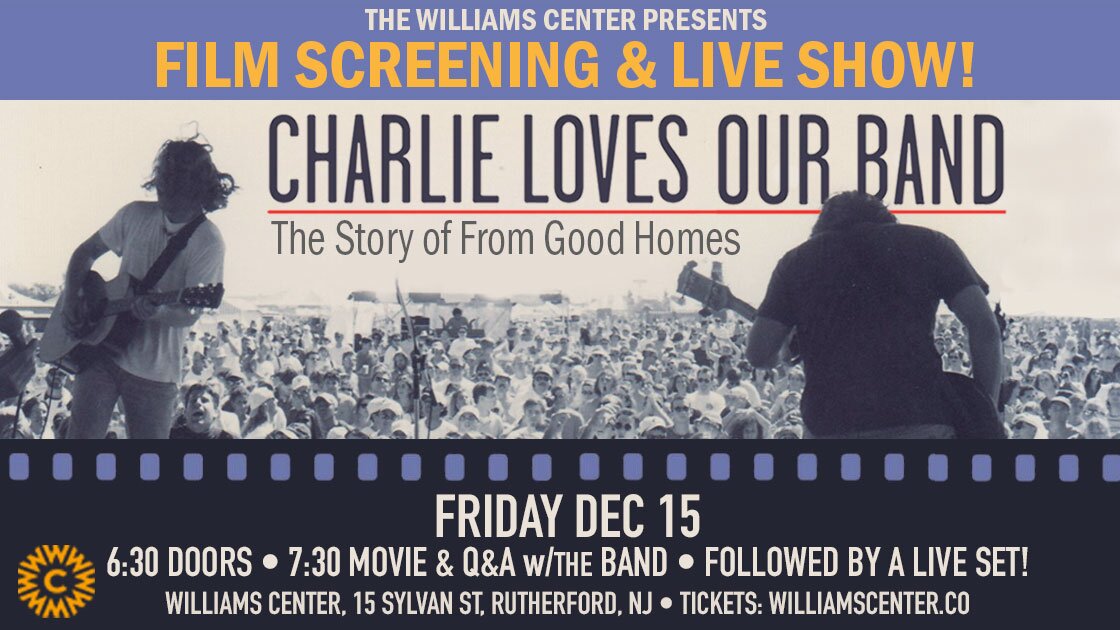 Fri, 15 Dec 2023 (EST)
06:30PM - 11:00PM
Williams Center
15 Sylvan St
Rutherford, NJ 07070
Open Map
Collaborator
Williams Center
Organizers
Sara MacConnel
Kevin Arias
Join us for an unforgettable evening of the celebration of "Charlie Loves Our Band, The Story of From Good Homes."

Come see the first public screening in the tristate area of the film at the Historic Rivoli Theater with a special Q&A session, where you'll have the chance to interact with the band members themselves and gain insights into their creative process, inspirations, and the challenges they've overcome on their remarkable journey.
But the excitement doesn't end there. Prepare to be blown away as From Good Homes takes the stage for a full live performance at the Black Box, bringing their infectious energy and soulful melodies to life.
Don't miss this opportunity to be a part of history, as we come together to honor the legacy of From Good Homes and their enduring impact on the music industry. Join us at the Historic Rivoli Theater and Black Box for an event that will leave you inspired, uplifted, and with a newfound appreciation for the power of music.
Doors at 6:30 pm | Show starts at 7:30 pm
Full cash/credit bar.
Tickets ($60)