Creative Cauldron: Cosmic Cradle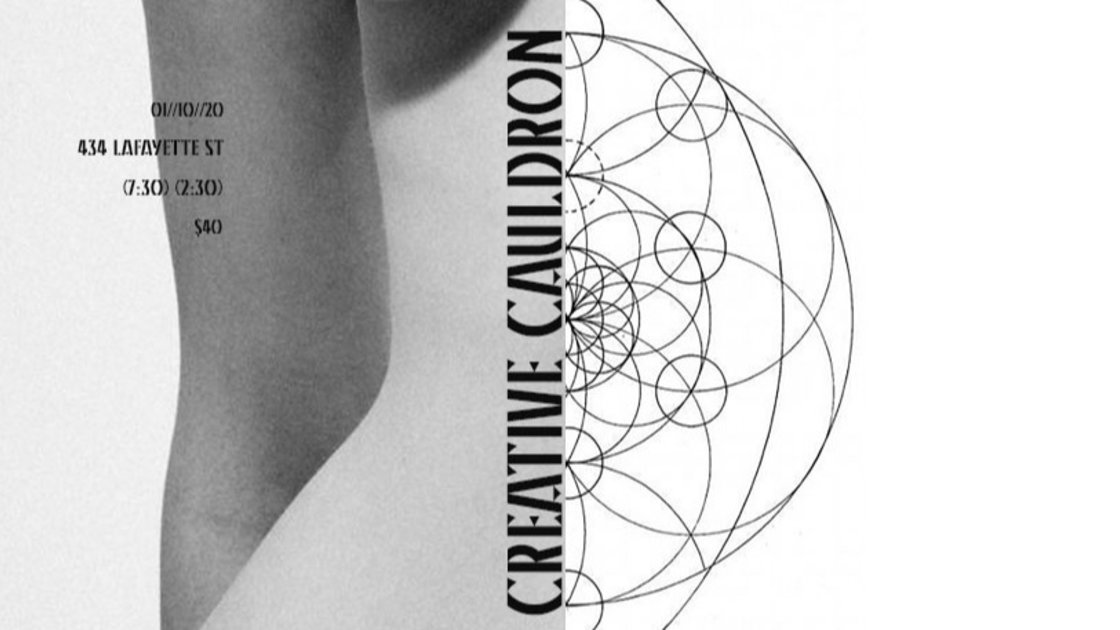 This is an in-person event 10 Jan, 2020, 7:30PM to
11 Jan, 2020, 2:30AM (EST) Event past

The Cosmic Temple

434 Lafayette St PF

New York, New York 10003

Open Map

Artist Camila Celin Ehren Hanson Organizer Creative Cauldron We're birthing new worlds and creating new dreams In every flavor beyond the machine So come elevate and create a new scene And collaborate endlessly, blending between What has been and what's birthed as we bear out our dream. It's a feast. A dance party. A jam session. A feature performance. A carnival. A collaboration. Improvisation. Inspiration. The evening is endless, so long as it lives in you. Bring poems about the world you would like to create, your process of inspiration, an invocation of your highest incarnation. You will have the chance to read them backed by improvised musicians. Dinner, drinks, and cacao will be served. There will be some optional breathwork and energetic meditations. All proceeds pay for food and artists - your support makes this possible. We look to give back far more than what is offered in standard currency, with everyone offering their gifts into the pot. (All ticket tiers are all-access.) Costume: Nü New Age. Be gratuitous, stupendous. Let's see pyramids on your pyramids. Flowers of life fully blooming. Your chakras should be visible from space. White. Gold. Wings. Crystals. Go over the top, and then go a bit further. We're on Cloud 10. You are much loved. Make new friends. Meet your people. So much is possible if you believe and co-create. Let's stir the pot.