Dumbo Archway at Brooklyn Americana Music Festival
by
Brooklyn Americana Music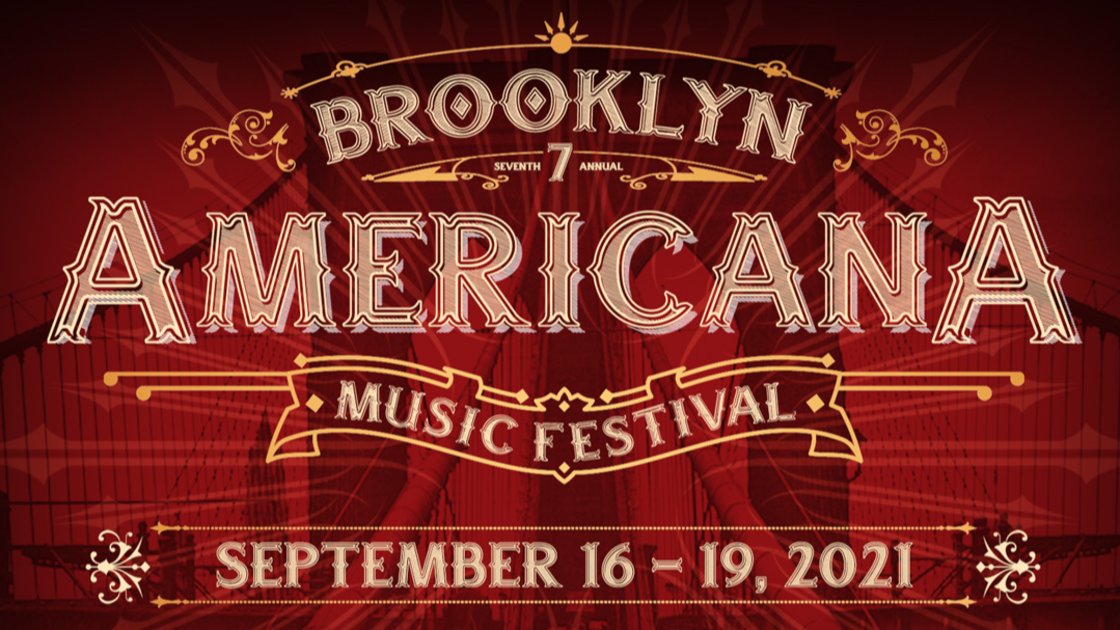 Fri, 17 Sep 2021 (EDT)
05:00PM - 10:00PM
Event past
Dumbo Archway
155 Water St
Brooklyn, NY 11201
Open Map
Organizer
Brooklyn Americana Music
5pm Emerald Rae
5:30pm Bobtown
6:30pm Eleanor Buckland
7pm Crys Matthews and Heather Mae
8pm Mike Younger
9pm Jesse Lenat
​The
DUMBO Archway
stage hosts a full lineup of six bands with highly anticipated new releases in the spectacular 7,000 square foot cobblestone cathedral-like plaza beneath the Manhattan Bridge.
Featuring ​
Jesse Lenat
​ (
RENT
​,
Willie Nelson's Farm Aid
, Shakespeare in the Park).
Mike Younger
, whose new release "Burning the Big Top Down'' features Luther Dickinson (North Mississippi All Stars) and the legendary Levon Helm /
Eleanor Buckland
: one-third of Lula Wiles, the Smithsonian Folkways folk-rock trio / Washington, D.C. resident
Crys Matthews
is among the brightest of the new generation of social justice music-makers, and is being hailed as "the next Woody Guthrie" plays a duo set with her partner Heather Mae. Their latest single "6 Feet Apart" is a stunning concoction of Mae's soulful vocals and Matthews organic tones / Special guest DJ John Platt WFUV's Sunday Supper stops by to introduce artists featured on his live show '
On Your Radar'
including
Bobtown
. Special Guest MC' Gordon Nash (DJ Gord's Gold) kicks the night off introducing Fiddler and Dancer
Emerald Rae
is the festival 'Artist in Residence' 2021 kicking everything off at 5pm.
The Seventh Annual
Brooklyn Americana Music Festival
takes place September 16th -19th, 2021. Fifty live music events at seven iconic locations including the
DUMBO Archway Plaza
under the Manhattan Bridge and
Pier 6 Plaza
in
Brooklyn Bridge Park
on September 17th, 18th, and 19th. Nightly concerts will be held at
Jalopy Theatre
​
and
Sunny's Bar
in Red Hook; and
Superfine
and
68 Jay St Bar
in Dumbo. This annual festival is a beloved celebration of folk, roots, country blues, bluegrass, and jazz and attendees of all ages can enjoy banjo, fiddle, mandolin, and three part harmony renditions of original and traditional songs performed by a majority of women-identified artists. Ticketed concerts include the festival kickoff on September 16th at Jalopy Theatre, and September 17th in the
Dumbo Archway Plaza
, and are followed by thirty FREE live music events for all ages.
Opening Night Concert / Tickets $25
Thursday September 16th
Buy Tickets at: ​
Jalopy Theatre
​ Performances by
​
Washington, D.C. resident
Crys Matthews
is among the brightest of the new generation of social justice music-makers, and is being hailed as "the next Woody Guthrie". Jalopy regulars
M Shanghai
, reunite to play their first show since pre-pandemic and are "One of the best acts who usually play monthly, proving that New York, nay, Brooklyn is as country as Tennessee." -
Village Voice.


Saturday September 18th free of charge:
:
Walter Parks
, sideman guitarist to Richie Havens /
Maggie Carson
, a songwriter, banjo player and member of old-time Americana band
Spirit Family Reunion
/
Samoa Wilson
"The essence of unaffected musical storytelling'
Nat Hentoff -
sings gospel, blues and honeyed renditions of rare tunes / Emerging Americana artists
Edan Archer
, and multi award winner UK Americana artist
Danni Nicholls.
Saturday and Sunday September 18th and 19th
performances are backdropped by the sweeping vista of downtown Manhattan and feature two days of FREE live music on
Pier 6 Plaza
in
Brooklyn Bridge Park.
Artists include:
Joanna Sternberg
(
Fat Possum Records
) who recently opened for
Conor Oberst
/ Fifteen year old ​
Nora Brown
​ (TED Talk) ​"Top Ten Young Banjo Players You Need to Know." -
Bluegrass Situation /
Violinist and composer
Mazz Swift
who recently appeared on the Late Show and the Tonight Show with Valerie June / ​
Queen Esther
​who heads down from Harlem to sing songs from her TED Talk 'Black Americana' / and Taiwanese songwriter
Treya Lam
whose song
Dawn
is featured on the Resistance Revival Chorus's album "This Joy'' released on Ani Difranco's label
Righteous Babe
.
NEW! Bkamf team up with Porch Stomp to host an acoustic 'round robin' jam on Liberty View Lawn, Pier 6 with Hilary Hawke, Tina Lama, Olivia Lloyd and Dot Moore. Saturday, September 18th from 1pm - 3pm. MMNY Autumn co-host unplugged performances by the NYC Ferry Pier 6 with friends from Jalopy Theatre Feral Foster, Willy Gantrim, Taylor Plas and more.
Superfine​
"Best Live Brunch Spots" -
Brooklyn Magazine -
hosts Americana artists every night of the festival from 8pm "'til late" and a special rendition of Brooklyn's longest running Bluegrass Brunch (since 2001) on Sunday, September 19th.
The 7th Annual Brooklyn Americana Music Festival is made possible by public funds from the Greater New York Arts Development Fund of the New York City Department of Cultural Affairs, and from the Decentralization Program of the New York State Council on the Arts, both administered in Kings County by Brooklyn Arts Council (BAC). The Festival is made possible in part by generous sponsors and the office of Councilman Stephen Levin; and Non profit partners DUMBO BID,
Living Traditions / Jalopy Theatre, and Brooklyn Bridge Park Conservancy.
Full schedule and more info about all the artists, visit
www.bkamf.org.