FIT FACTORY DRUM CIRCLE facilitated by Prana Rising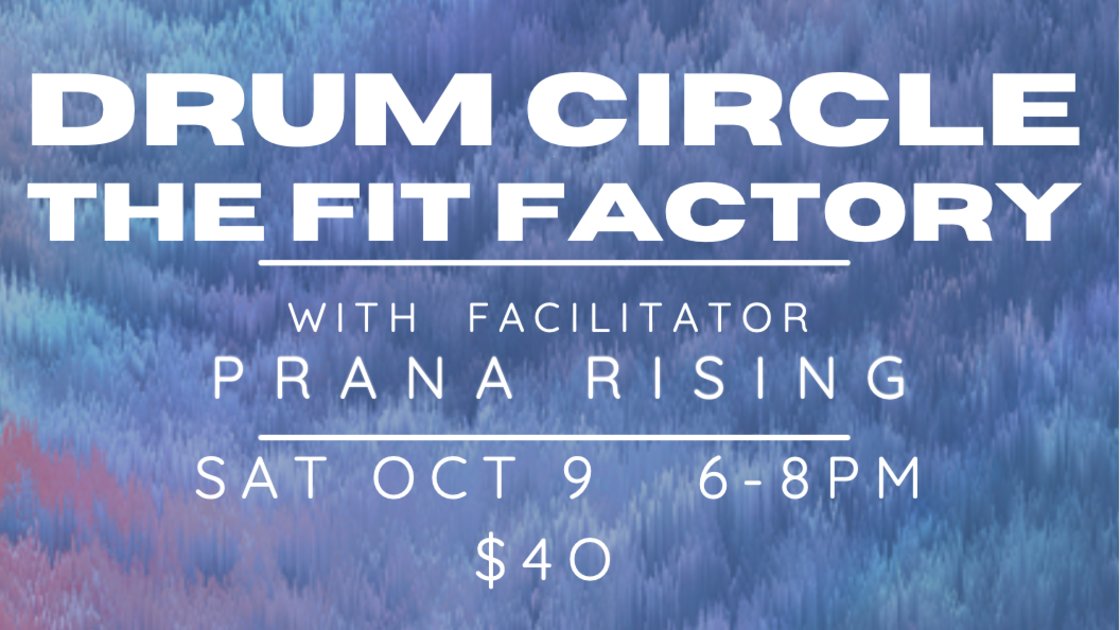 Sat, 09 Oct 2021 EDT
06:00PM - 08:00PM (EDT)
Event past
The Fit Factory
Sunrise Highway
, West Babylon, NY NY
Open Map
Organizer
Prana Rising Music
We are coming together to play music with 100s of instruments!

Get guided on a journey into the heart of our ability to play, create and express music,

All are welcome!

Doors at 5:30 | $40 Energy Exchange

Meet the Facilitator Prana Rising:

Prana believes in transformational power of music making! "I believe everyone is a musician and that empowering others to make music can transform the world."

Prana Rising, founder of The Sound Artist School and multi-instrument performing artist known as Prana Rising, believes that all people are capable of creating beautiful sounds. Prana holds the belief that when people are empowered and encouraged with love, they can unlock endless skills and creativity within themselves.

As a music educator, Prana believes all people young and old, experienced and beginner, are capable of making the musical arts a meaningful and fulfilling part of their everyday life. The mission is to help everyone cultivate the skills and confidence for true self-expression through music, so that all people can have a joyful & connected experience through sound.