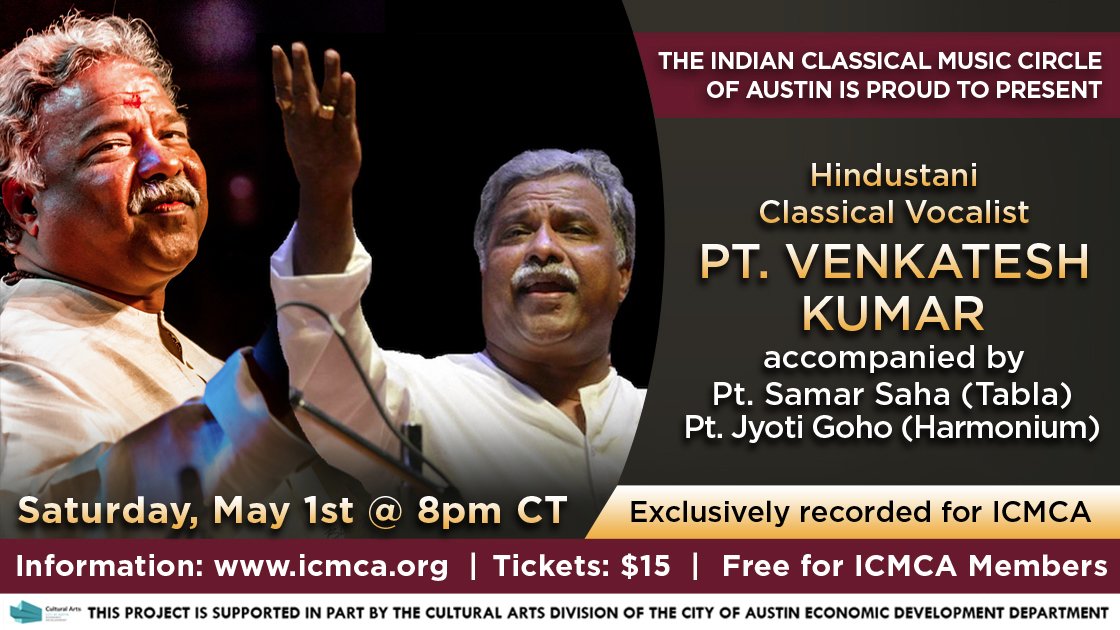 Day and Time
Sat, 01 May 2021
08:00PM - 10:00PM (CDT)
Description
Join us for an unforgettable evening of melodious music! Legendary vocalist Pandit
Venkatesh Kumar
will enthrall us with an inspired performance accompanied by Pandit
Samar Saha
on the Tabla and Pandit
Jyoti Goho
on the Harmonium.
Day and Time
Sat, 01 May 2021
08:00PM - 10:00PM (CDT)
Sponsors


The Indian Classical Music Circle of Austin (ICMCA) is Austin's premier organization for the promotion of Indian classical arts in the Central Texas area. Founded in 1991, ICMCA has, in its 30-year history, conducted 250+ concerts in Austin. We serve our community by expanding the artistic and cultural landscape of the 'Live Music Capital of the World'.


This project is supported in part by the Cultural Arts Division of the City of Austin Economic Development Department.